Games, Tech and Blogging…I can't guarantee in that order.
This past Saturday after much planning and preparation, I finally played my first airsoft game. For most of the summer, I wanted to go out and see what it is like and now getting closer to fall; I feel I have only touched a shallow waters of a deep ocean.
In my city, this would be considered the edge of where sport and legality meet. Reading and seeing it with open eyes has made me appreciate it in a deep sense I can't describe on my blog for it would reveal a bit too much about my past.
Tonight I traveled a long way to a quiet industrial complex to play a game of hobby and sport. A game where getting shot at is normal and pain demands to be felt. I purchase my tool in April in hopes of playing it in mid-summer. Everything was set; eye protection, batteries, bag, gun. Almost at a moments notice, I could trek the hour to the nearest field for a day long excursion.  Which today I did at Siege Airsoft.
Many would say it's lunacy to shoot each other with guns loaded with pellets. Is it as crazy as watching two men bare fisticuff in cage without protection? Fringe sport as it is has show me what it really meant to play airsoft. As much the mainstream demonizes airsoft, I saw a lot of good tonight. After a pilgrimage to a store in hopes of calibrating my rifle, I met a few seasoned folks about their take on the game. As my rifle spent the hours in the hands of a technician, I can see the meticulous care and dedication; I saw a store brim with replicas and the few willing to uphold this game as a venture and a hobby. By the end with 4 hours before closing, I met a stranger who took me under his wing and a person I long awaited ever since I joined the community online. As I entered the chaotic nature of the Staging Area at Siege; it is apparent with BB's dribbling across the floor and chatter in the humid summer air, they are not freaks looking for a a thrill. As normal as you or me, they want to do what a lot of people want to do – play a game. Perhaps with tolerance it could be much in sync with soccer and hockey, less organized  and more fluid. As I sat there and watched people load up and get dressed, I can see the eagerness and discipline in everyone around the room. Loading for me is simple and simply dressed, I sat and joined the sea of people waiting for the game instructions by staff. First game for me: VIP. As lots were drawn for 4 VIP's a stepped up, how hard is it to be the VIP? As the staff instructed, there was a calm silence in the room as we are briefed about the game rules. As we stepped off into the field, it felt very surreal. partially built structures laid erratically within a warehouse sized room. With three small structures with stairs to a second floor laid front, middle and back of the enclosure. Well lit, I looked over to the predetermined teams. As the VIP, we had to hold tight for the team to take us to an extraction point laid across the map. As the game counted down from the referee tower in the middle. I crouch on the second floor in the second building. Game in three. Two. One. Then footsteps pounding as rounds ricochet off the wood and metal. I managed to fire my gun off. Pop pop. Pop pop pop. Then a sting on my arm, definitely feels like a hit. I crouch down in instinct and cried for a medic. Only 10 seconds in and already down. As I was healed, I over hear our escape plan. Peel back to the friendly side and push hard up the left. As we left under the rules of the VIP being escorted out, we held this guy's back and ran straight to our side with very little rest we run under a set of arches and out of one of the buildings. As we reached the front, the pops sound violently close. As we neared the middle, we held our ground and began shooting back with vigor. We managed our way into a metal shed and held on. With nothing more than our escort. one of the VIP's and I sat, shooting our of every opening we had. As the winds down to the last minute, it was time to make a hard move. We push behind out teammate and not stop until one of us reaches the top floor of the last building on the enemy side. As I watched dim blurs fly past the window and BB's pelting the side, it was down to three of us to make it count. The spring to the stairs was easy but as time dropped to mere seconds, I made a quick dive over the last 6 steps. Belly first into a bed of plastic BB's and a low groan in pain. It's over, we won. After the round we left for the staging area and for me, to lick my wounds. In clear light, I saw I was shot about twice in the arm. By now, pain has left me leaving nothing more than exhilaration. I went back in for a few more games playing as a mercenary, then to help my team find and recover an object which is the supposed "bomb".
After coming home with very little bodily harm, I feel elated and appreciative. In real life, gun fire bullets designed to maim and hurt people. What I experienced was very little to what people experience in their life. The realization of how safe we are to the world doesn't fathom the pain of witnessing in it. I want to play more after this experience for sheer enjoyment. Not many games out there can induce such an adrenaline rush. But the next time I go, I'll be sure to carry a long sleeve shirt and a gun that works properly to maximize my time there.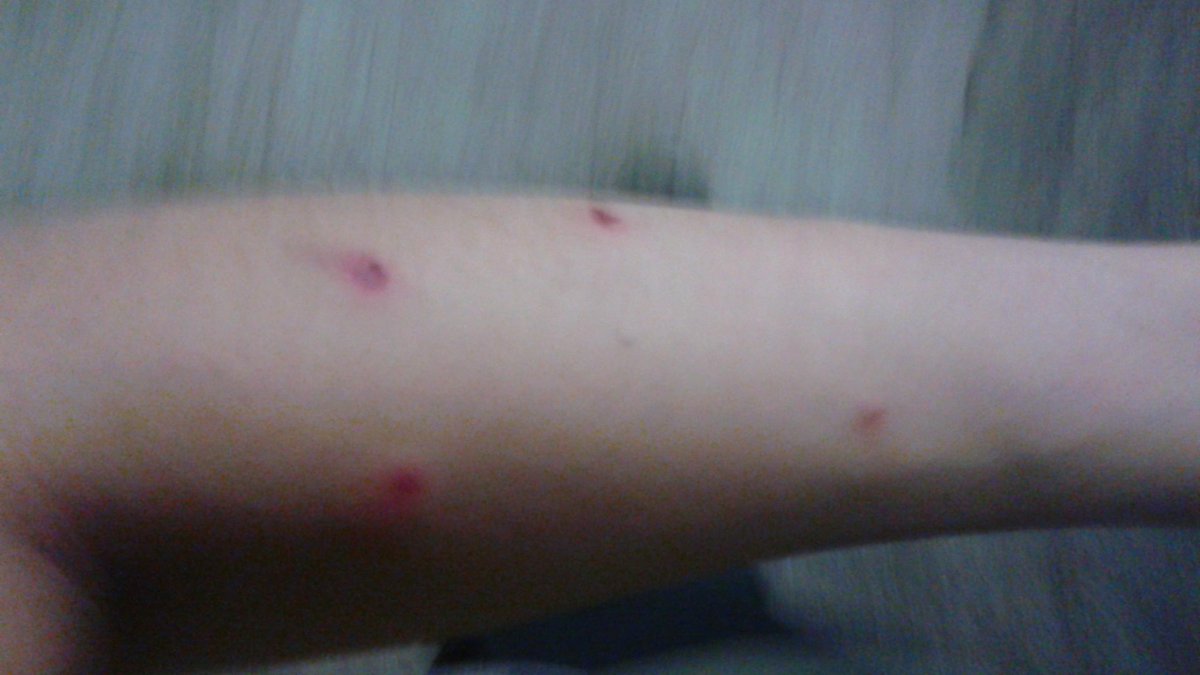 The past week felt like a breath of fresh air. Ever since the start of Autumn, I have been really busy with a lot of developments in my personal life. For the most part, I'm sorting out the finer details of adulthood and finally feel committed to improve myself. Still have I not found a place I want to be just yet, but I hope the shotgun of requests will find a way to get me somewhere.
This year with more games on my Steam account, I'm starting to get a lot of game updates around autumn. Though I am more than happy to play through these games. I worry I might be losing steam (Pardon the pun) when it comes to recording new gameplay for my YouTube channel. Regardless, I will not give up on my channel just yet. For now as more new content, I would like to get into multiplayer co-op matches if I find them. Beyond recording, I'm playing through the new content from Interstellar Marines update 14, though it's limited. I'm still hooked on playing Star Trek Online and it's Delta Rising content has left me playing an hour a day exploring the new end game. On the Insurgency front, the new Nightfall DLC looks interesting; at the moment of this post, I've taken a peak of it on release. I feel like I could record more if I could somehow get my hands on new games. For the moment, I'll settle with what I can buy and download. Gaming on a budget has it's downfalls.
With YouTube and the new stuff, I have lacked in exercise. I promised I would keep exercising but I want to do more then just push ups while I wait for videos to render. I want more than just the usual. I would join gym but at the moment, my finances does not accommodate a gym membership at the moment. Maybe having a running buddy would be even beneficial, if I had a friend who enjoyed exercise. I'll keep trying to stay fit while the weather gets more forbidding.
For now the new things in my life has to take precedence over the stuff I've created the past 10 months. Though the old and new my clash, both from my point of view have a part into my future. The only question is how much and would it be good for me.
You thought the debate between console superiority was crazy, there is one which still debatable and attempts to define the gaming industry outside or within the entertainment genre. What constitutes a video game? This in many forms has sparked many opinions about what qualifies as a video game. Many are in depth, setting parameters which define most but not all video games to date. While the others grasp on the notion of a video game on principles of entertainment to define them as mere entertainment, which skirts the very purpose of the question.
Lets break it down simply, the noun itself; "video game". Video being an electronic medium; TV, computers, anything with a visual display which can generate images. With an emerging tech industry, video is going beyond flat images and even innovating on it's own medium. Holographic and 3D technology is slowly coming to fruition but will be awhile before it is accepted as common medium for all our commercial uses. "Game"; a form of play or sport. If it is competitive then it's played with a rule set which luck, strength or skill is a determining factor for a victory state. Now we are going somewhere; we can now say games are a sport and a form of play. Take that mainstream media for calling it child's play! Suck it hard and savour it! Regardless of either play or sport, if there is a competitive element it must have winning condition based on those 3 attributes. So poker is a game since it's a bit of luck and skill. Soccer is a sport since it's all skill. FIFA 2014 is a sport because it requires skill to win. Starcraft? Definitely sport since the win condition requires skill; same with most strategy and shooters, though shooters are sometimes more of all the three than just the one. What if the "game" does not possess a competitive or sport component? Is it still a game?
Now we have to understand what exactly is "play" to understand what is defined as a "game". Like sport, play is set in two camps, structured and unstructured. Structured being a clear set of rules enforced while unstructured where none are existent or clearly enforced. Under this all video games are games; games with no clear goal and those with one are all defined as play, in turn maintain their game status. Even sports can be play if rules or victory conditions aren't observed. The National Institute of Play (apparently it is a thing), goes beyond the two camps to describe types of play. Attunement play is to make interactions with other beings or persons to socially connect to them. Body play involves human movement; jumping, reaching, rolling and anything you can do with your body. Object play is the manipulation the environment; skipping stones to moving your dear companion cube, this would constitute as object play. In it's complexity, social play gets into involving a group into an activity; whether the group is one more person or a crowd. Imaginative play or pretend play would sit nicely under this type; this form is more creative where you make up your own little world or place in your mind. Narrative play; in short, storytelling can be considered play since it allows us to convey our experiences and stories onto others. Creative play, somewhat like the jazz music of play; where we build upon our own or other ideas which can help us understand complex thought in simple terms. All video games would fall under at least one of these categories regardless if there is a victory condition or not. Some can even go to say they may be two or more of these types. A game is both competitive and non-competitive with or without a end or victory condition.
As humans, we tend define the world as we see it. We qualify and quantify to the exact measurements for our satisfaction but in the end exactitude can lead to exclusion; what we can exclude, we could learn more about. Perhaps the question is more than to define what a video game is, perhaps it's an exercise in humility. Regardless of the genres of games out in the world, video games is just another bit of our existence; a subset within a subset within another subset in the totality of human experience.
It's no surprise if you've been following my blog for some time that you know I LOVE games. One of my great obsessions. Like women and clothes, I got my games. Recently I had an nice interesting thought of what I should do as a small token of my appreciation. So rather than chatting about games, how about you play some with me?
Yes, it's an open invitation to join me into play two games for now since I have my eye on two. And as an inaugural event on my blog being both a first event and first invitation to play alongside with me.
So get ready to mark down your calendar:
First Friday Fun Fest (Battlefield 3)
December 9 – Player ID "nawkcire", I'll be in North American servers with "PBBans". Use the search filters to find which servers have it. If you can't get in, it's cool just put yourself in queue if there is one.
Every Friday (except Fridays landing 3 days before or after a statutory holiday) thereafter.
Star Trek Online F2P Launch Party (Literally!) – More info in January!
January 17 (also reserve 18/19/20 in case server problems prevent us from playing) – More info of my Player ID.
As for VOIP if you wish to hear and play, I'll definitely set up a RaidCall server so we can all play. Likely max 50 people on it but still enough. You can get the client and set up an account for free at www.raidcall.com. It's not a shameless plug, I'm just too poor for TeamSpeak and not intelligent for Ventrilo. More info on the server info when we get the ball rolling. Though Battlefield has it's own VOIP so we might use that instead for Friday Fun Fest.
I'm also setting up a guild/fleet type deal for Battlefield and Star Trek Online. Anyone interested, please contact me. My contact info is in my About Me page, you can comment if you don't want to email me. That reminds me, I need to make a page for that.
I'm excited to play with you guys since I would like to have a group of people to play with rather by myself. So whether you are anonymously following, stumble upon this, or just been following for awhile now, here's your chance on some adventures with a fellow blogger. As the new year rolls in, I'll have a more appropriate schedule for stuff. Until then, let's just take it slow with Battlefield and Star Trek.
See you guys in game!
If you read my last entry, you wouldn't find it a surprise. Though I will likely drone on about this topic a few times before I stop. I'm just so excited after a few days settling into Battlelog and setting up my account to play co-op and (after co-op) multiplayer. But lets go back around Friday and start our story there.
After much deliberation, I decided on getting my sister a present. Because of how things have been going for her, it would be a small feat in the whole picture. "What to get her?" I thought. A few red flags popped into my mind considering I'm not too sure about her likes and dislikes. Likely a gift card would be pretty lame. A CD or DVD would be hard to find since I'm not too sure what she would want, same for soap or some hygiene product (I feel awkward walking into a Body Shop or Lush, also it would make me the only dude there which would make it even uncomfortable). So out of options I just began looking around at game stores downtown. First the usual electronic haunts, then I realized she never really owned a video game before. So with that in mind, I wanted to give her something that may interest her. I know she's pretty fond of FPS games, which saved me tons of time. Long story short, wait for Modern Warfare 3 or get Battlefield 3? So I began looking around and seeing what I would want and what she would want. Of course, there was bias to this decision since I really wanted a Battlefield game than a Call Of Duty game (I can always wait for Call Of Duty, never really had nice freebies anyways…except if you pay over $100 for the Prestige Edition). So BF3 it was; no surprisingly, I went back to Best Buy for their last two copies. Out of stock, really? First my Touchpad and now this? Future Shop the. I looked at the monstrous game shelf by the latest software of 2011/2012, not sure if they're out of stock or they don't have it. By now, I'm desperate so I went to EB Games at Eatons. Guess what? Yeah, out of stock. My outlook on this hunt was grim. Luckily the guy knew there was a Gamestop across the street. Yes, a promising lead. For being Yonge Street, it's got a nice streak of having this game out of stock; bring it to a total of 4 shops with not a single copy in sight. Called a buddy up for suggestions; "…did you try Game Shack?", "Game Shack?". He instructed me it was located in the Bay Atrium. How did I not remember this place?! I always pass by it and never really noticed it. Walked in and stood in line while 3 people check out on some movies and some Wii(k…get it, Wii-k?) games. Luckily that insanity of a console wasn't in everyone's mind, guy in front of me had a PS3 game released awhile ago; bless his heart. So as almost like an urgent little kid waiting in line at a candy store, "You guys have BF3?!" Oh so calmly, "Limited Edition or BF3?". I was hysterical since they had both. Quest complete! Bought two copies and got the hell out of there. I went home pretty happy, though it was late. I waited for the right time to really give a copy to my sister. Saturday, lets wait Sunday; until then, lets run the game for the first time…Campaign…Hard difficulty. I did it in 10 hours, according to Origin. Sunday morning, I realized a flaw in my plan. Modern Warfare is out on Tuesday. Damnit, I have to make it an early birthday present just in case my sister plans on getting Modern Warfare by mistake! Called her up to hang out and as we left her place, I whipped it out like a BAMF and said "Happy Birthday!" Her smile was good enough for me.
So now Tuesdays, I've been persuading her to get her computer back so she can play. I did promise her that I would play co-op with her only if she finishes the singeplayer at least once (on hard mode, if she wanted. She insisted easy, I am disappoint.) So now I'm just persuading her to get it back so she can get all her Limited Edition perks before it's too late. For those who don't know beside the Act Of Valor promo dog tags; you get 2 variants of the M1911 pistol (suppressed and tac light) and 2 Mass Effect dogtags. Not a bad deal, I would've went with the preorder. But I think the M249 is satisfactory for me, though I wish they added the P226 pistol in there as well. So what now, Eric? Well, we wait. We all have to wait. Well you can wait until the next blog while I go play singleplayer again for the shear fun. Also made a challenge to do the whole thing without dying. Hard even on easy but it's possible.
Once I run through co-op with my sibling once, then all you can have a piece of in the multiplayer. Yup, call out all the BF3 players reading this. Lets play some BF3 sometime…in 2 weeks or so. Also, I've set a new email address for anyone who wishes to contact me. I don't like people using my personal address so I'm sending you guys to a specially made one; not because I don't like you, I like you in a platonic way. And on this momentous occasion, lets be friends and play online sometime in Battlefield.
You guys can contact me here. Just leave you nickname in the space. If you don't have a email client, just go to wordpressnawkcire@gmail.com with the subject headline "Re:Boots on the ground, eyes out…" I'll add you guys when I get a chance to. Probably see me on and off online until my sister starts playing; after that, we can go murdering some people on Operation Metro or something. If you are super mega lazy or doesn't care who adds you, post in the comments.
Also if you got feedback or want to send me ideas or opinions to talk about, feel free to do so at that email address.
Going back to my campaign carnage, until next time!
Update: OH SH*T I have a present from Steam? ❤