Games, Tech and Blogging…I can't guarantee in that order.
I spend a lot in camera stores than I should. Even in electronic stores, I've seen these blister packed or boxed lens kits for camera phones.
Looking at them, I do feel a bit aggravated in the obvious attempt to pander to consumers. Most of the time, the lenses are designed for one particular phone. Phones do become obsolete after a year or two while actual cameras last for a while. Before I bought my camera, it's been out for quite a while. I've see a bunch of absurd accessories on this side of the decade, it's not the most dumbest accessory (Cough cough, the circle "handle" thing for selfies).
I'm still on the fence about these attachments to a phone. People buy phones more than camera, people sometimes change preference on the operating system or brands. I know for sure, I would change phones if there's one that would benefit me for cheap (and if I have to renew my contract). So these "lenses" seem to be built around a gimmick to make everything look as good with a camera phone without a camera. I would prefer a camera or the camera phone any day for imaging. However the camera phone make sharing an instant photo quicker. In a way much to be the digital equal to the instant film camera.
Don't make them, don't buy them. Save up to 50 bucks and use the money to get something else…or a camera itself.
For those who have been following for awhile, you know I try to put out a post every 7 days or so. Last month it's been more like 10 days until I throw up a post. I've been engrossed in playing Star Trek online and trying to balance working on myself and the things I've built around me. This includes this blog, the YouTube stuff and my photography hobby. Hopefully thing will get sorted out, though it looks like more events are coming to Star Trek Online, according to the in-game calendar.
The photography stuff has been slow but I've been slowly phasing out my Google Photos uploading and making use of 500px as a place to upload. I just like the fact my account name is visible in the address. I don't think YouTube does that anymore, which makes the community a bit unique in their own way. I was complaining a lot about 20 photos a week limit awhile back. For me, it's actually quite doable since the past few weeks I've been sending out maybe 4-10 a week depending if I have an idea. Definitely sticking to it and trying to do more in the future.
Speaking of more stuff, I've been trying to focus more on playing Tropico 4 which the campaign is being played on my channel. I think I might be burnt out from playing RTS and city builders. I might transition into survival or a shooter sometime soon. For the moment I want to get the campaign out of the way and maybe grab some achievements. One thing I've noticed is when you log into the game is when the achievements from the previous session will pop up. Strange they don't reward it to you on the spot, but I'm not going to complain. I just finished uploading the last part of the first mission for the campaign, just 19 more to go. Yikes.
Until next time, feel free to take a gander and maybe drop of alike and comment somewhere. I'll probably respond however I've been getting lots of spam comments recently on YouTube. Please be unique and try and not sound like you're advertising, thanks in advance.
A couple weeks ago, I wrote a blog post about buying a new camera. After looking over at both my computer and my wallet, I freaking did it!
It's a logical buy considering I want to stretch out my creative side. In high school, I had a few avenues to express it. I took creative writing, strings (I joined the junior orchestra, too), and I even tried a digital media course while I was young. Now I don't feel like that person but I itch to do something creative. I want to write poetry and take photos, maybe play an instrument in the future if I could ever multi-task singing and strumming. Just something recently has really encouraged me to go after new hobbies. Ever since my workplace gave me camera to work with, not because I am playing Life Is Strange in it's entirety on my YouTube channel. Though I think ever since I got my camera, Life is Strange definitely became a catalyst to really observe the world to find those opportunities.
Some of you have been reading patiently, asking "Which camera did you get?" I did a bit of research and to not break the bank, I went for the cheapest and what was on sale. I traded in the next 5- 6 months of my new gaming PC for a Canon EOS Rebel T5 kit which included a lens ("EF-S 18-55 IS II", just reading it off the box. If anyone knows what that means, leave a comment for internet points). I've spent the past weekend taking it out to the park and around my neighbourhood to take a few shots and started to play around with some manual settings. As much as I would like to use the automatic settings, it's not the true purpose I got a DSLR. I want to learn to really get technical with taking pictures, I want to control everything that comes with taking the right picture. It's a big step from point and click cameras like my phone, but I am willing to jump. In a couple days, I've gotten use to taking pictures but I want to control more than light sensitivity, aperture and focus. I want to full control, I've been slowly working up to using my Rebel on just manual. In my room, I've been tinkering with settings on manual. Just have to test it out there where I can take a photo in different lighting and distances.
The take away from this weekend, I can do good. Just need some time and hopefully I can blossom into the late blooming adult I've always wanted to be, haha! Before I go, here's the first shot I took.
See you guys next time!
Strange urge happened to me earlier this week. While I was at work, my supervisor wanted to snap some photos. Since I didn't have much to do, I volunteered to complete the task. They handed off a DSLR camera to me and off I went, taking pictures of everything.
I didn't know how much time elapsed until I was done. As I reviewed all the pictures I have taken, I felt pretty happy that I took pictures. Though most of them were trashed fore being too blurry, the ones I needed came out pretty nice. It's been a few days now, I can't help feeling I should do something to witness stuff happening around me. I wish I had a better camera to capture. Why not make that wish come true?
The financial situation isn't that good at the moment considering I began to slowly buy parts for my next computer. From what I have projected, I might be losing about 700 on this project. Paying a visit to the local camera stores around me, I found out a few things about this hobby I'm picking up. It's definitely going to set me back regardless if I buy used or new. Seems like all the fun stuff is behind real pay walls; airsoft, my new gaming rig, now a DSLR.
If I learned anything from this, I'm going to have to put this one on hold until October unless I somehow pull a new camera out of my butt. For now, I'm sticking to building this PC.
Here I am again, reading and watching news footage of kids and teen getting in trouble with airsoft replicas and anti-gun folks up in arms about criminalizing guns and everything guns. Around the same time, I finally returned to play a day of airsoft and realizing the game sits between its values. I witnessed this first hand. Some people  I might put as those players who take it up as a game and some groups of people take it as a hobby; however there is some consensus on the rules of the game.
Honesty is a heavy value in airsoft. In games I've played, there have been instances where players don't call their hits. As much as the players endorse people to call your hits when shot, I've seen some people who don't receive this message properly. My local arena always says during their safety briefing, "Airsoft is a game of honour. Call your hits." Which brings me to my next point, integrity.
Integrity is self reflection after the situation and able to act the same wherever they go. Meaning you are the same person with the same view at work as you would be at home. Airsofters I've played with have a range of integrity, which is interesting. Some people like to talk honestly and play like a foul player while some do play an honest game. When calling hits, whether you raise your hand up or not, you did indeed were shot. You are admitting a fault, you were shot! If you take hundreds of BB's to the face and complain about another player not calling hits, you might want to check your values. Airsoft is still a game, you can always respawn and try again.
Along with receiving, sending someone BB's is much more a demonstration of personal values in terms of respect, responsibility and fairness. Respect to the respect and obedience to field rules, I admit I may have a few times came to breaking rules. At my local field, they have a strict no vaulting rule. Vaulting meaning jumping up, over and through obstacles. I may have in my own 6 month stint have jumped over a few low windows. Respect can also be seen from player to player in terms of being fair to other players the opportunity to show mercy. The field I got to don't have range rules, in theory you can shoot someone point blank. However I've seen a varying degree in restraints. As many players have shot me point blank, there have been players who asked to surrender or just swapped to melee. Respect for personal equipment; leave it where it lays or return it to the front desk. Which leads into responsibility for yourself and fellow players. Helping other ensure all equipment is still on them and helping the game marshal recover lost equipment. I poorly displayed my values of responsibility for losing a pistol magazine which I have to now replace. As well as breaking a feed lip from my spare magazine, I am not a prime example of responsibility; however I do admit my faults as a player, that's self respect and integrity. Lastly most players I've seen is fairness when it comes with over shooting. Most players I've seen have restraint and good trigger discipline to not shoot a downed player walking away to respawn. It's a value heavily for me since I'm usually the one being shot first.
The local field does have one value they highly enforce, safety. Personal safety on the field since plastic BB's fly at 380 feet per second. They endorse full seal eye protection at the minimum, but full face protection is recommended. Last weekend, I was humble to my mesh mask since the games got into a team on team with 40 players on each side. I did get shot in the face a good dozen times, my face would look like pepperoni pizza without the face mask. Then their "no duff" calls, used when safety has been violated where the game must stop to assess the situation. As recommended if the googles fog up, get off the field and deal with it in the safe zone and if it's serious, call a "no duff" to let everyone know some happened. Recently with news of someone getting shot in the eye with a replica gun, they were cracking down on safety much harder with checking fire selectors, barrel covers and heavily enforcing their "no dry fire" rules within the safe zone.
Airsoft as a game does have a lot to teach in values in ethics for those who choose to learn them. Airsoft as a political stance robs a generation of risk and pushing them closer to playing indoors, not learning anything but to play the game in front of them.
This past Saturday after much planning and preparation, I finally played my first airsoft game. For most of the summer, I wanted to go out and see what it is like and now getting closer to fall; I feel I have only touched a shallow waters of a deep ocean.
In my city, this would be considered the edge of where sport and legality meet. Reading and seeing it with open eyes has made me appreciate it in a deep sense I can't describe on my blog for it would reveal a bit too much about my past.
Tonight I traveled a long way to a quiet industrial complex to play a game of hobby and sport. A game where getting shot at is normal and pain demands to be felt. I purchase my tool in April in hopes of playing it in mid-summer. Everything was set; eye protection, batteries, bag, gun. Almost at a moments notice, I could trek the hour to the nearest field for a day long excursion.  Which today I did at Siege Airsoft.
Many would say it's lunacy to shoot each other with guns loaded with pellets. Is it as crazy as watching two men bare fisticuff in cage without protection? Fringe sport as it is has show me what it really meant to play airsoft. As much the mainstream demonizes airsoft, I saw a lot of good tonight. After a pilgrimage to a store in hopes of calibrating my rifle, I met a few seasoned folks about their take on the game. As my rifle spent the hours in the hands of a technician, I can see the meticulous care and dedication; I saw a store brim with replicas and the few willing to uphold this game as a venture and a hobby. By the end with 4 hours before closing, I met a stranger who took me under his wing and a person I long awaited ever since I joined the community online. As I entered the chaotic nature of the Staging Area at Siege; it is apparent with BB's dribbling across the floor and chatter in the humid summer air, they are not freaks looking for a a thrill. As normal as you or me, they want to do what a lot of people want to do – play a game. Perhaps with tolerance it could be much in sync with soccer and hockey, less organized  and more fluid. As I sat there and watched people load up and get dressed, I can see the eagerness and discipline in everyone around the room. Loading for me is simple and simply dressed, I sat and joined the sea of people waiting for the game instructions by staff. First game for me: VIP. As lots were drawn for 4 VIP's a stepped up, how hard is it to be the VIP? As the staff instructed, there was a calm silence in the room as we are briefed about the game rules. As we stepped off into the field, it felt very surreal. partially built structures laid erratically within a warehouse sized room. With three small structures with stairs to a second floor laid front, middle and back of the enclosure. Well lit, I looked over to the predetermined teams. As the VIP, we had to hold tight for the team to take us to an extraction point laid across the map. As the game counted down from the referee tower in the middle. I crouch on the second floor in the second building. Game in three. Two. One. Then footsteps pounding as rounds ricochet off the wood and metal. I managed to fire my gun off. Pop pop. Pop pop pop. Then a sting on my arm, definitely feels like a hit. I crouch down in instinct and cried for a medic. Only 10 seconds in and already down. As I was healed, I over hear our escape plan. Peel back to the friendly side and push hard up the left. As we left under the rules of the VIP being escorted out, we held this guy's back and ran straight to our side with very little rest we run under a set of arches and out of one of the buildings. As we reached the front, the pops sound violently close. As we neared the middle, we held our ground and began shooting back with vigor. We managed our way into a metal shed and held on. With nothing more than our escort. one of the VIP's and I sat, shooting our of every opening we had. As the winds down to the last minute, it was time to make a hard move. We push behind out teammate and not stop until one of us reaches the top floor of the last building on the enemy side. As I watched dim blurs fly past the window and BB's pelting the side, it was down to three of us to make it count. The spring to the stairs was easy but as time dropped to mere seconds, I made a quick dive over the last 6 steps. Belly first into a bed of plastic BB's and a low groan in pain. It's over, we won. After the round we left for the staging area and for me, to lick my wounds. In clear light, I saw I was shot about twice in the arm. By now, pain has left me leaving nothing more than exhilaration. I went back in for a few more games playing as a mercenary, then to help my team find and recover an object which is the supposed "bomb".
After coming home with very little bodily harm, I feel elated and appreciative. In real life, gun fire bullets designed to maim and hurt people. What I experienced was very little to what people experience in their life. The realization of how safe we are to the world doesn't fathom the pain of witnessing in it. I want to play more after this experience for sheer enjoyment. Not many games out there can induce such an adrenaline rush. But the next time I go, I'll be sure to carry a long sleeve shirt and a gun that works properly to maximize my time there.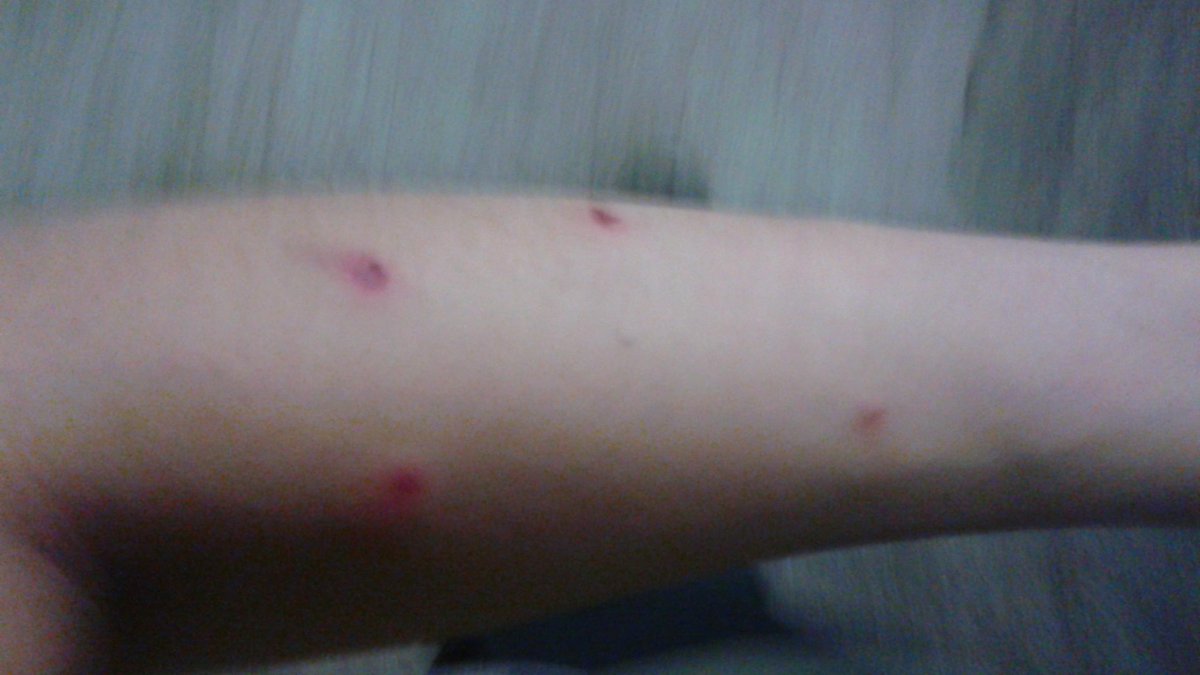 I've never put in so much time for one thing I wanted to do; okay, I put in a lot of time for a few things. However I never been devoted to be a bit creative. It was always something I lacked. I can be creative at times to think of ideas (thus how this blog was born) but I never really been a visually creative person. Start of this year, I decided to make let's plays on YouTube which somewhat harkens back to my old Black Ops gameplay. I always wanted to do something constructive or creative to develop something I had problem learning. For my new readers, I'm ADHD and I am not a very creative person; quite the unusual irony.
Over the past six months, I learned a few things from playing and recording video games. To veteran recorders and producers of gameplay, it may be obvious; but I do admire the fact the consistent and persistent nature of YouTubers. They remind me the humbling experience of being unpopular, bottom of the pyramid, way of finding a style. To those who haven't had their mind set on WordPress wanting to do LP's or record gameplay, I want you to learn from someone who doesn't have a following and started with pretty much with a lot of time, plentiful amounts of procrastination and no money to put forward to upstart a hobby or interest. Take this as a warning or advice (or both).
Starting off, I needed a recording software. Something light on the system and can record the amount of time you need. For me, I need it to record continuously because I never know if there will be some good action bits. At the moment I'm using Open Broadcaster Software because it allows a one click solution with minimal set up but enough functionality to make changes to the encoding. At the beginning, I downloaded the program to replace CamStudio because the installation file I downloaded for The Dead Linger didn't work. Both are free, but after having an experience in both products, I've come to realize the interface with OBS is easier and built towards online streaming and local recording than for tutorials and short presentations.
When I started with Banished LP's, I recorded them in large huge batches. I'm talking like files sizes of 1GB times how much time I had. So in under x amount of hours, my hard drive would be capped out on raw video files. I think at one point I had 10 files lined up for uploading and those uploads would take up to 12 hours per file to upload. So it would take about 10 days to upload if you include time for me to just use my internet connection for anything besides uploading. So in the 30 plus episode run, it took a day each. However in TubeStar, the same 20 minute file would take about an hour or two. So if the game is very action based would require more frames. Therefore the file size will be larger compared to text based or 2D games. This is true in OBS by the way, try with your recording software of choice!
In making The Dead Linger, I found a difficulty with sandbox games where travelling is required. For one thing, you have to fill the time walking with something interesting. If you are a quiet gamer, definitely cut out the nothingness. If you have something to talk about, just talk and don't hold back until you're done. It can be interesting, informative, funny or just be somewhat like a small video journal about your life while you play. Just let it out and even if you are going to cut it, then cut it but it's always to have some extra bits to have more to add if the video is a bit short.
Length of the video to me is only the limitation to the audience and your hard drive. However personally, I think people have a bit of a short attention span. With that in mind, I do my best to make my videos 20 minutes or less. At first, I aimed for 20 minutes. Now I end it when I think I have enough content or I set an end point. I guess it's because Defiance has missions unlike The Dead Linger. So I can end one mission as a video. What I'm trying to say, find a way to end a video.
Early on, I said I'm not a very creative person. The truth really unfolds if you watch my YouTube channel compared to everyone's LP. I don't have a visual introduction, no end cards or effects. I just play as is and I do that because two main reasons. First being theory; I don't really want to promote myself, I want to promote the games I play. The games are the feature on my channel and I want people to find their niche in video games. The large part I want them to see my video and try the game themselves. I think the second reason why I don't have visuals is obvious. I'm not the best editor or graphic designer. I'm usually the idea man, the guy who wants to do it and get it done. I like to be the person to establish point A and point B and let people define the direction of travel. But at times, I do regret I'm not a visual person. I wish I could have some creativity so I could make graphics. But for now, you got to like where you start out. You don't have to be established to start something, you just have to start.
Have I learned everything from making videos? I'm just about to get started. I don't have a job, I don't have the creativity, I don't have best of anything. I just do it because I go in knowing I could fail and I would learn something from it or succeed and gain something I don't really know and I could get interested into it. I might not make money from it because I consider myself small time but it doesn't matter. For better or worse, I do what I love. I love video games, I love playing video games and I want to share my love with people who are still finding their love.
If someone who loves to teach a noob about graphic design and video production, let me know!
For those who have been checking out the updates I've made with YouTube, don't be alarmed. I'm not leaving WordPress, I love writing too much to abandon you. Then again, I love games so games and words was going to happen sooner or later. I've made attempts to write reviews and banter about games here but it seems I never really get into the idea. Video form seems like the way to go but I still have some obstacles to tend to concerning technological and psychological barriers.
It's been awhile since I did a walkthrough with commentary on YouTube. First and last was Call Of Duty: Black Ops, the results were varied since I just downloaded everything and just went for it. After a few good years of taking steps and being cautious, I'm going to reopen the channel by playing Banished from Shining Rock Software. This time, I'm going to do this right. I want to have a good audio and video quality which brings me to the updates you might have noticed here. I'm sharing test gameplay and commentary while I set up my audio and video until the 18th rolls around. Doesn't guarantee my first instalment will be same day, the video takes about a good hour and half to upload and 20-30 to record. But I will try and keep it to at least once a week like my blog if not the same day as my blog updates. My target would be blog on the weekends and video on a weekday. With a bunch of free time from being unemployed, I got to do something; am I right? From what I learned in the last 3 years of blogging will be applied to how I execute this video series, I learned:
If you fail once, keep going.
It's not a numbers game, it's a game about value of time.
Short and sweet, sweet and simple, or simple and short are the best combinations (at least for me anyways).
Enjoy the ride and not hijack it.
Try, check, revise, try again.
There's plenty more I haven't learned yet but I am ready to explore that unknown until I can't write anymore. No surrender, no giving up; we got this!
For those rare handful of readers, you personally know me as a shy guy and I'm now admitting it to everyone (I might have said something about it in the past). It's no problem when in group of like 10 people, but in a crowd of innumerable amounts it can get scary for me. In such a case, certain criteria must apply before my comfort is satisfactory. Without details, let's just say conclude I'm shy and have a problem with public speaking. Yes, if you listen to the test clips, I have a bit of stutter because of it. Still overcoming that hurdle which I found deep breathes help while I turn off my brain and say something. I know I'm alone in my room and I can literally wear underwear while I'm recording, but it feels like when I say something in my microphone I feel like it's going out to at least 25 unknown folks. Even with that, my stutter would just disappear in time and I can overcome my shyness.
Maybe YouTube is a good step ahead.