Games, Tech and Blogging…I can't guarantee in that order.
This week, I'm going to get back into recording gameplay for my YouTube Channel. It has been a very long time since I recorded anything, I figured out why. Stardew Valley was the last game I played on the channel and as I watched, it was getting fairly monotonous. I'm going to break away from Stardew Valley for awhile and focus on a new game. "New" does not mean recent; in this case, I'm taking a game I've had in my library that I haven't played and I bought many moons ago in a Steam sale far far away.
Awhile ago I had bought myself a few games; Stranded Deep, Call To Arms, and Prison Architect. As per the title of this blog post, I'm going to start working on these sandbox games since I've had them in my library for the longest time. I've already recorded and edited a few episodes and it feels much more fun than the last few episodes of Stardew Valley I've put together. Reason behind going with Prison Architect was because the developer recently announced they were done with this game and any upcoming patches would just address major bugs. That was probably a couple months ago, which by now should be fairly stable and playable.
I think after I get a good chunk of Prison Architect completed, I'll start on the next one and then maybe consider revisiting Stardew Valley. For the time being I think I'll stop and enjoy what I have accomplished. Much like I did with Defiance, the MMORPG, I'm going to leave this one as is until I feel I can play it in it's entirety.
As the summer starts, I'm starting to think all the plans I've set a couple months are starting to fall through. Right now I'm sort of scrambling with finding something to keep myself occupied with for the next a few months. Unlike last year, I think the internet will benefit from this scrambling.
I was hoping I was going to work for the entire summer. I've been in contact with my employer and it seems they don't know what to do with me or I got it easy (or difficult, depending how you look at it). Now a week into June, I'm making some expensive plans for my YouTube channel and perhaps my new camera. I had everything planned; I was going to end my Life is Strange playthrough and start a summer hiatus, then I would spend the remaining days before I was slated to work to take up a hobby and go to the gym a bit more. At the moment, it seems the hobby and gym might be the largest component in my entire life until I have something to do. I might even seek employment all summer; if there is an employer who will hire me in short notice.
Short term futures right now, I have purchased a new game on Steam. It was on sale called Call To Arms, it appears to be a modern warfare RTS game I might be recording . Along with recording a new game, I'm jumping back into Insurgency and Borderlands 2. For Borderlands 2, I purchased the Collector's Edition so I have a few DLC packs I can record. Insurgency received an achievement and map update so I've decided to record a bunch of compilation of some of these achievements as well as maps I've may or may not have played in the past. That should cover a month or so of content online. As for personal content, I will have to really coerce myself to the gym and spend the soon-to-be sunny summer days outside snapping photos and hopefully get into a bit of trouble. I promise I won't end up in jail or on the evening news, haha!
This is all I have for now for updates and progress. Hopefully I have something to show next week.
I thought it would merit a blog post in itself since I've played the entire episodic narrative, Life is Strange. After a long 6 months since I bought episodes 1-5 on Steam, recently I finally put aside some time from work to play. All this time avoiding spoilers I can put in a review down without ruining any plot lines and there are a bunch of plot lines.
Developed by DONTNOD and published by Square Enix, you play as Maxine Caulfield who has travelled to Oregon to attend Blackwell Academy in hopes of being a photographer. Within the first month of settling in, you have premonitions of a tornado. You have 5 days to prevent it happening. Along the way of trying to save the seaside town of Arcadia Bay, you make friends both old and new.
You play in the third person in a narrative where each episode is a day until the end. As you play choices from the previous episodes can effect the story and how it will culminate. The art for the game does exude something resembling of water colours which exemplifies focus on the story while delivering a detailed (but not too detailed) atmosphere. The entire game is littered with story devices which opens the player to character development outside of Max's journal. If you are an empathic gamer, you will find yourself thinking about these little bits of information as you interact with other characters and help make decisions throughout the game. The voice acting in itself is very professional and does feel very natural and fluid with each choice. The character animation is nothing impressive, there are parts where characters would just talk and wouldn't necessarily interact with each other. Felt more like talking heads on the news than a theatrical performance. Definitely something work improving is the motion capture to let these characters interact with the space around than standing there and have it be consistent. Max's time travelling provides a good plot device to allow the player to change their answer if they think their choice is undesirable considering most choices aren't described fully. Usually the game will give your an explicit choice of actions or a vague noun like "Nathan" or "Joyce" and hope that choice is what you are thinking it would be what is summed in a few words. It makes a logical choice to have the choices concise but a bit more description would be helpful. Then again the time travelling ability really solves all that.
Thematically, the game is about choices. Choices everywhere and if you aren't tainted by spoilers, these choices are interesting because they carry weight through the game and changes up what you can say and do. The developers seemed to explore the idea of choice in terms of a social sense with moral implications. Choices which challenge vices and virtues, needs and wants, truth and the perception of truth; the does give some good examples of philosophical dilemmas which defines our humanity. Who said video games can't teach your anything?
If you haven't decided to get Life is Strange yet and you want to play it, I would recommend getting all the episodes in one package. For the value of a movie ticket and popcorn (like 25 dollars-ish),  you get about 22 hours of content (That's on my count, experience may vary). As much as the first episode is thorough in giving you a preview of things to come, the main attraction is a story which a game can only deliver. There are some faults in quality such as some bugs and some dialogue which fell flat because of the animation. It's a good play with achievements which can be completed (for you perfectionists out there). In the end after I made all the choices and comparing similarities with my personal life, the title is indeed exclaims a truth. Life is strange, so very strange.
I have ranted on about education in the past. It's been something I'm frustrated with when I'm job searching. A lot of employers I meet have the preference of wanting post-secondary students for menial labour. As I read their position's duties, they do not require someone with such qualifications. As someone with nothing more than a high school diploma, I would think I would be more qualified than a post-secondary student.
As someone with little to no interest in post-secondary, I would consider myself more of an asset to employers since I would have little to no obligation to work. I can world over time and late nights unlike university students who may work over time but are less hesitant to do so because of classes the following day.
I feel young adults are not lazy or not work, but overworked and underpaid. With all the unpaid internships floating around, it's the employer's treasure to find free labour through promises of "work experience". I've actually tried to get into some of these interships and most of the time the employers are asking their interns to flip the cost for certain things. I remember this interview where the employer told me about how I would get into events as a media outlet. Suffice to say, if I wanted to write a piece about a concert I will have to flip the bill myself. All for "work experience", my advice is to ask lots of questions if they're wanting to just provide you just "work experience".
Some of you out there might refute this and tell me your job is fitting for your qualifications. Then you have figured out how to get into it. However living in a large city, you have a lot of folks entering post-secondary and come out with an expensive piece of paper with little to no way to justify the last 4-8 years. People go back in and get more degrees and diplomas while some settle for a trade. Perhaps the schooling is not wrong with education, but how education is applied in certain areas. There are sectors which may require a post-secondary qualification, however in positions like cashier and warehouse associate a diploma would make little sense. I've even seen sales associates and representatives requiring a bachelor's  degree! The way I see it, there are employers out there expecting way too much from the the employee. Most of the time, employers are the one's lazy. They don't seem to want to train you on workplace equipment so they want a school to do it for them.
If you have it nice and set, I dare you to try and find a menial job with your big boy degree. You will not feel those 4 years would be worth anything. I don't even have one and I would feel the exact same thing.
This September has been an interesting one. Along with receiving my work schedule and starting a new hobby, time seems against me for the time being. I am unsure where to start or how I would finish this blog post, but I can try to break it down.
After Labour Day, I returned to my part time job. My employer has given me the schedule and it seems most of the time, I'll be pulling weekends. Not surprising my 2nd job likes to occupy the same timetable as well. I can already know this year I will have scheduling conflicts unless I adapt to having a weekend in the middle of the weekday. Welcome Tuesday through Thursday, you are my new Friday through Sunday! At least it's an equal trade, so at least during the week, I can edit my gameplay for YouTube and play airsoft at premium. For now, the weekends for me are fairly packed and this weekend may be the last for awhile. Maybe get some time in playing games and spending last week's pay on a day of airsoft? I think I'm getting more addicted to playing airsoft then video games; hehe.
On the YouTube front, I've finally bought a new headset after my old headset finally gave out. The headphones a long time back gave out and nothing came out beside static. The mic however survived to this day until this week. The mic has provided me with thousands of hours of screaming and planning in games and recorded over 450 videos for my channel. When I bought the new headset, I spent an entire day trying to get the mic working. At the start, the drivers worked out well but I had a conflict with the speakers. I still want to keep my speakers while keeping my headset resting on my shoulders. I guess these are the troubles I get for buying a USB headset than a 3.5mm audio headset. So with the USB drivers, I spent a good day trying to determine which input driver is my microphone. Once I found the input, I had to look for it in OBS and test it out. At the time, I thought it would be a good idea to test it while playing a new game. With the spare cash in my Steam account, I bought Party Hard to put her through. At the time of this blog post, I've received some criticism on it and I've made some tweaks. Beyond OBS, I don't know what else I can do to enhance the audio in my recording since I can't split the audio from the video.
I'm halfway through Party Hard and I think I will take recording a bit slower while I dial my settings in. If I don't I still have my new weekends to work on it. See you guys next time!
This past Saturday after much planning and preparation, I finally played my first airsoft game. For most of the summer, I wanted to go out and see what it is like and now getting closer to fall; I feel I have only touched a shallow waters of a deep ocean.
In my city, this would be considered the edge of where sport and legality meet. Reading and seeing it with open eyes has made me appreciate it in a deep sense I can't describe on my blog for it would reveal a bit too much about my past.
Tonight I traveled a long way to a quiet industrial complex to play a game of hobby and sport. A game where getting shot at is normal and pain demands to be felt. I purchase my tool in April in hopes of playing it in mid-summer. Everything was set; eye protection, batteries, bag, gun. Almost at a moments notice, I could trek the hour to the nearest field for a day long excursion.  Which today I did at Siege Airsoft.
Many would say it's lunacy to shoot each other with guns loaded with pellets. Is it as crazy as watching two men bare fisticuff in cage without protection? Fringe sport as it is has show me what it really meant to play airsoft. As much the mainstream demonizes airsoft, I saw a lot of good tonight. After a pilgrimage to a store in hopes of calibrating my rifle, I met a few seasoned folks about their take on the game. As my rifle spent the hours in the hands of a technician, I can see the meticulous care and dedication; I saw a store brim with replicas and the few willing to uphold this game as a venture and a hobby. By the end with 4 hours before closing, I met a stranger who took me under his wing and a person I long awaited ever since I joined the community online. As I entered the chaotic nature of the Staging Area at Siege; it is apparent with BB's dribbling across the floor and chatter in the humid summer air, they are not freaks looking for a a thrill. As normal as you or me, they want to do what a lot of people want to do – play a game. Perhaps with tolerance it could be much in sync with soccer and hockey, less organized  and more fluid. As I sat there and watched people load up and get dressed, I can see the eagerness and discipline in everyone around the room. Loading for me is simple and simply dressed, I sat and joined the sea of people waiting for the game instructions by staff. First game for me: VIP. As lots were drawn for 4 VIP's a stepped up, how hard is it to be the VIP? As the staff instructed, there was a calm silence in the room as we are briefed about the game rules. As we stepped off into the field, it felt very surreal. partially built structures laid erratically within a warehouse sized room. With three small structures with stairs to a second floor laid front, middle and back of the enclosure. Well lit, I looked over to the predetermined teams. As the VIP, we had to hold tight for the team to take us to an extraction point laid across the map. As the game counted down from the referee tower in the middle. I crouch on the second floor in the second building. Game in three. Two. One. Then footsteps pounding as rounds ricochet off the wood and metal. I managed to fire my gun off. Pop pop. Pop pop pop. Then a sting on my arm, definitely feels like a hit. I crouch down in instinct and cried for a medic. Only 10 seconds in and already down. As I was healed, I over hear our escape plan. Peel back to the friendly side and push hard up the left. As we left under the rules of the VIP being escorted out, we held this guy's back and ran straight to our side with very little rest we run under a set of arches and out of one of the buildings. As we reached the front, the pops sound violently close. As we neared the middle, we held our ground and began shooting back with vigor. We managed our way into a metal shed and held on. With nothing more than our escort. one of the VIP's and I sat, shooting our of every opening we had. As the winds down to the last minute, it was time to make a hard move. We push behind out teammate and not stop until one of us reaches the top floor of the last building on the enemy side. As I watched dim blurs fly past the window and BB's pelting the side, it was down to three of us to make it count. The spring to the stairs was easy but as time dropped to mere seconds, I made a quick dive over the last 6 steps. Belly first into a bed of plastic BB's and a low groan in pain. It's over, we won. After the round we left for the staging area and for me, to lick my wounds. In clear light, I saw I was shot about twice in the arm. By now, pain has left me leaving nothing more than exhilaration. I went back in for a few more games playing as a mercenary, then to help my team find and recover an object which is the supposed "bomb".
After coming home with very little bodily harm, I feel elated and appreciative. In real life, gun fire bullets designed to maim and hurt people. What I experienced was very little to what people experience in their life. The realization of how safe we are to the world doesn't fathom the pain of witnessing in it. I want to play more after this experience for sheer enjoyment. Not many games out there can induce such an adrenaline rush. But the next time I go, I'll be sure to carry a long sleeve shirt and a gun that works properly to maximize my time there.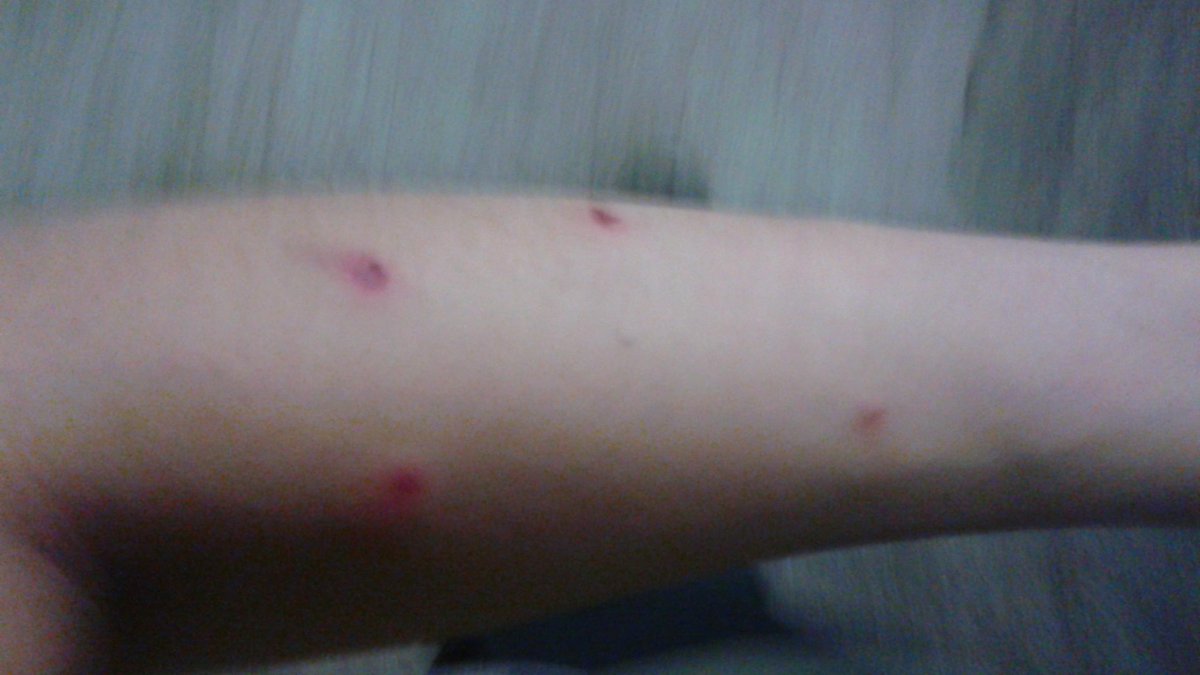 I can't help myself when it comes to talking about my gaming channel at the moment. As I'm writing this post, I have been continually uploading video as often as I can for the past week. At the same time, I have been playing The Long Dark as expediently as I can for a gamer.
Stuff is in meatspace has been ramping up to the upcoming few weeks. I was worrying about if I can send out 4-5 videos a week. At the moment, I have enough for the upcoming week or two. As of new content, I think I will do what I can when I have time to record and edit. Unfortunately editing and recording for the next few weeks will not happen on the same day since I need some time to myself to do real life things. As mysterious as it sounds – trust me, it's very mundane but private. Not to worry, I have a feeling the second half of March, I will have some time dedicated to video games and Let's Play videos. If not, I will be hoping for a schedule I've have enjoyed for the last couple months.
I guess it's one thing I'm lacking, besides motivation – time. Time for me seems to escape me quickly than others who perceive time. In all the time there is, I can never seem to get everything I want to get done. Looking at other people, they seem more productive. They do more than me and get a lot done, then there is me. I can hardly keep a hobby, a job and a lifestyle together yet people my age seem to have all this down. As fragmented my life may be, I want to keep it all together and do more of it. However, time escapes me and something loses out. There are 24 hours in a day, yet I can't juggle sleep and everything I want to do in a single day. I know video games has been a big part of my life and I still want it to be. I do want something worth pursuing in the realm of reality beyond the screen. I still haven't found what I want to do; even armed with much advice from others, I still have not landed into somewhere I want to be. Time; some people say, "You have all the time in the world". I say, "nope.avi". You don't have all the time in the world, you never gain but only lose time. Time is constant and we only have the time between birth and death to leave a legacy of our existence. We only have so much time in this world before we cease to exist as a sentient entity. Regardless how you spend it, I think a life well spent is a life well spent living.
Time is what we make of it and the moments we do within them. We can gauge it's distance but regardless, we see time from one point of view travelling in one direction. Until next time; much like a train, this one only has one ultimate destination and it's up to you to enjoy the ride.
This year will be unlike the few years I have been on the blog. Though I will be still writing, I am pushing to organize everything a little bit. Therefore some changes will happen.
The Schedule. Stuff IRL
First off, I will not be changing my blogging schedule. Yup. Once a week every week until the summer. I cannot forecast the summer because of new developments in my life. With that being said, I have been employed which is a relief. However the most I can say is financially, I am still having trouble. By trouble, I mean I need a steady income. As of now I'm out of the red, but still trying to hold on the ground I've gained from the past couple years of spamming my resume out.
Secondly as of late 2014, I've moved away from reviewing video games. That's just because rather than posting a review, my reviews are now in video form. On my gaming channel on YouTube, I've decided to play the games I like and share it to the world. Along with these games, I am looking into getting new games to review and even play through its entirety. So anything directly to gaming will go straight to my YouTube channel; my thoughts, opinions and views will be here.
Community Comments!
Over the past few years, I've have been timidly contributing to the WordPress blogging community by commenting on other blogs. Most of the time I realized I would post a wall of words on other people's posts. To me I like my thoughts to be thorough which usually doesn't result in a concise comment. So as I am now in the fourth year of my blog, it's time that instead of building walls (of words), I start posting them here. Out of my schedule, these posts should not count towards my actual blog posts. There are some amazing bloggers out there who post some amazing content to make me think and contribute to their blog. It is only fair that I show you guys how I'm showing you readers how I'm contributing back to a community who has read my grief.
What about summer?
So one of my employers require me to be away for the summer. I am not quite sure how I am going to continually forward posts since I don't think where I'm going will have a connection or access to my laptop or home computer. If WordPress allows, I will have some posts lined up for the summer until I return. YouTube is another matter. Since I don't think YouTube requires me to be on to publish in real-time, my channel might go on hiatus. The same can be said for my blog if I can't find some way to post ahead of time but only publish on specific dates. From what it looks like, the hiatus will be about 2 months long. In internet time, that's a really long time.
2015 will be a very busy year for me. For my profession life and my hobbies I've created over the past few years. I would like to thank you guys for joining me from the start. If you guys just joined, I hope you guys keep coming back.
Until next time, let's make 2015 happen!
A response to #472 Where are you Steam Sales?.
I've been on Steam for almost a decade (According to my badge, 8 years) and I've seen Steam change it's marketing and this year I think they're trying to wean their users towards what they want their platform to become.
At first when I started Steam, it was mainly AAA titles getting the holiday sales page. It was tough back then to look online for games other than what's popular and hyped. With the advent of Greenlight, there has been bunch of submissions and approved games listed on the market. This is where the problem lies with the users and the consumers on Steam.
The indies don't necessarily have a marketing team running round the clock to advertise their game since they want to produce the product than enhance their own image. Usually these small studios are running on a timeline and a budget unlike larger studios who can afford a bit of time wasted. This race to publish has granted us something unique in the industry at the moment, early access.
In my personal opinion, some of the developers seem smart on when to go fully public on their early releases while some have been just pushing hard to get the funding they wanted. While others are focused too into their product and they create a great product but not enough to generate awareness of it. So most games I found have either don't reach expectation of the game while some just go under for not being well funded. This is what's great about Steam. Steam can act as the marketing platform to sell the game on behalf the developers. And I think Steam sees this and it's why a lot of early access titles are on sale for the holidays. It generates awareness for these games at an appropriate price while giving players the opportunity to be the kid in a candy store to buy a lot of games for a small cost.
Perhaps the lackluster feeling you are receiving is being you are not sure about these games and it feels you are not getting the sales you were expecting. I too felt the same way and it is indeed very difficult to buy a game when most of the catalogue is on sale. To that, I say we take the lessons we learned from Watch_Dogs; we take a risk regardless how much we spend and how popular the game, but it is indeed our risk to take.
Thanks for the article!