Games, Tech and Blogging…I can't guarantee in that order.
Really, two weeks have gone by without a post?! Wow, I thought I had something ready last week. Anyways, here I am!
Recently I've been bogging down my internet with uploads of Prison Architect. Actually quite different since the last time I read anything from the developers. I didn't realize there was a campaign and more items to build. As I'm writing this post, I've uploaded the first part of the sandbox gameplay and a bit of chapter 5 has been published.I still have a lot to upload. I do miss playing long sessions and editing it down. I'm still shying away from adding effects in Lightworks. I've said many of times, I upload to share and not to profit; well, that's the case for now anyways.
In December, I think I'm going to push this new hard drive and play and upload like crazy since work is going to ease up closer to Christmas. However recently I've gotten into watching some live streams on YouTube Gaming. Like Twitch and Hitbox.tv, I have a major problem with people playing a lot of games from the mainstream. Mainstream games like Grand Theft Auto, Minecraft, the new Call of Duty and Battlefield, it seems there is just a lot of streamers who just wants to play these games and nothing else. Maybe I want to see smaller niche games make it to the front. Any web developers from these companies, there's an idea for you; make me a stream search filter for small games and streamers with a certain amount of viewers. Back to topic though, I've seen a lot of Life is Strange and Everybody's Gone to the Rapture. Kind of tough to find games to watch since the games worth watching don't have streamers.
There's my weekly update to my blog; more like a bi-weekly, but I almost made it through an entire year with a post a week.
Here I am again, reading and watching news footage of kids and teen getting in trouble with airsoft replicas and anti-gun folks up in arms about criminalizing guns and everything guns. Around the same time, I finally returned to play a day of airsoft and realizing the game sits between its values. I witnessed this first hand. Some people  I might put as those players who take it up as a game and some groups of people take it as a hobby; however there is some consensus on the rules of the game.
Honesty is a heavy value in airsoft. In games I've played, there have been instances where players don't call their hits. As much as the players endorse people to call your hits when shot, I've seen some people who don't receive this message properly. My local arena always says during their safety briefing, "Airsoft is a game of honour. Call your hits." Which brings me to my next point, integrity.
Integrity is self reflection after the situation and able to act the same wherever they go. Meaning you are the same person with the same view at work as you would be at home. Airsofters I've played with have a range of integrity, which is interesting. Some people like to talk honestly and play like a foul player while some do play an honest game. When calling hits, whether you raise your hand up or not, you did indeed were shot. You are admitting a fault, you were shot! If you take hundreds of BB's to the face and complain about another player not calling hits, you might want to check your values. Airsoft is still a game, you can always respawn and try again.
Along with receiving, sending someone BB's is much more a demonstration of personal values in terms of respect, responsibility and fairness. Respect to the respect and obedience to field rules, I admit I may have a few times came to breaking rules. At my local field, they have a strict no vaulting rule. Vaulting meaning jumping up, over and through obstacles. I may have in my own 6 month stint have jumped over a few low windows. Respect can also be seen from player to player in terms of being fair to other players the opportunity to show mercy. The field I got to don't have range rules, in theory you can shoot someone point blank. However I've seen a varying degree in restraints. As many players have shot me point blank, there have been players who asked to surrender or just swapped to melee. Respect for personal equipment; leave it where it lays or return it to the front desk. Which leads into responsibility for yourself and fellow players. Helping other ensure all equipment is still on them and helping the game marshal recover lost equipment. I poorly displayed my values of responsibility for losing a pistol magazine which I have to now replace. As well as breaking a feed lip from my spare magazine, I am not a prime example of responsibility; however I do admit my faults as a player, that's self respect and integrity. Lastly most players I've seen is fairness when it comes with over shooting. Most players I've seen have restraint and good trigger discipline to not shoot a downed player walking away to respawn. It's a value heavily for me since I'm usually the one being shot first.
The local field does have one value they highly enforce, safety. Personal safety on the field since plastic BB's fly at 380 feet per second. They endorse full seal eye protection at the minimum, but full face protection is recommended. Last weekend, I was humble to my mesh mask since the games got into a team on team with 40 players on each side. I did get shot in the face a good dozen times, my face would look like pepperoni pizza without the face mask. Then their "no duff" calls, used when safety has been violated where the game must stop to assess the situation. As recommended if the googles fog up, get off the field and deal with it in the safe zone and if it's serious, call a "no duff" to let everyone know some happened. Recently with news of someone getting shot in the eye with a replica gun, they were cracking down on safety much harder with checking fire selectors, barrel covers and heavily enforcing their "no dry fire" rules within the safe zone.
Airsoft as a game does have a lot to teach in values in ethics for those who choose to learn them. Airsoft as a political stance robs a generation of risk and pushing them closer to playing indoors, not learning anything but to play the game in front of them.
As gamer, I have seen this interesting trend with a lot of publishers recently. Recently being a relative term because I've seen it in MMORPG's and now in AAA publishers. Since I was about 14 years old, I've been going in and out of MMORPG's. Most of these games usually have a client service, either a client maintained by the developer or a client server provided by a publisher. As I've seen recently this is spilling into games that do not necessarily be massively multiplayer.
To name a few services out there are some that have years of service with players; services such as Battle.net, Steam, and the defunct Gamespy. In the early 2010's, we've seen new services setting up with EA and Ubisoft, Origin and Uplay respectively. Three months into 2016, I'm now seeing the master plan for this client service with Origin and Uplay; if not, services like them. As a long time user of Steam, there are are their differences with this client service.
The way I see it, Steam is a platform for publishers to reach out to a potential demographic for their game. With their features like Greenlight to support independent publishers, their early access and free to play listings have grown immensely. Compared to Origin and Uplay as of the moment contains the games their developers have created. There is no cross pollination; no games beside EA games on Origin, no games beside Ubisoft games on Uplay. Their properties are highly popular on the mainstream with Battlefield and Assassin's Creed to name a couple, there is no incentive use of the service. While Steam has the opportunity to explore and group players together as a social network and if this is true, then likely the last remnant of a 90's social network!
What is more interesting now is triple-A publishers are experimenting with client services. Specifically using the service as a DRM gate, the "always online" trend. As much as I'm all about fairness for online games especially in multiplayer games; in singleplayer games like Watch Dogs and Assassin's Creed, you spend most of the time by yourself with no interaction from the online system. The only exception is just for small systems like achievements, rewards and (I would guess) DRM. Fairness for achievements and integrity to keep players to play a genuine copy of the game are honest motives for having games always online, however I am concerned for the offline brother and sisters who play games on dodgy connections. Where does it get to the point where being always online does hinder and alienate the target audience?
More interestingly as I ponder the future for these amazing titles as they embrace having multiplayer features, when does the product become a service? Publisher-only clients really gain an income from having microtransactions, the in-game items or rentals. The only problem I see is most of these titles are leaning towards a heavy price on a game and microtransactions post-purchase. The problem I see is the mainstream demographic and titles usually push for better sequels which usually includes and iteration of a more integrated client. I wouldn't know for sure but as more and more games to seem to be priced at premium while churning out gimmicks like pre-order content and DLC. Especially with recent games, games seem to have fallen into the "Day 1 patch" curse where broken games are being updated upon release. It really begs the question if that 60 dollars is worth the the extra money and the fact you have to stay online with a chance of paying DLC to keep up with everyone else.
Simply put, I have no closet. I keep my clothes in drawers if they are not laying around my room or in my backpack. Sometimes I carry clothing in case it gets colder than I would think. With that fact, thanks for reading everyone!
…Oh, still here? Well…I guess I can share what I did recently.
Recently I went to my local airsoft store to make a small purchase. Just some decorative and protective equipment when I noticed they have a mystery box rolling around. For those new wondering what is a mystery box, it's a package of miscellaneous items with the opportunity to gain something hard to get or worth more than the value of the box. In the spirit of being my first mystery box I have ever purchased in my life, I thought I would snap a few photos for posterity.
When I bought the box, I was surprised it was in a non-descriptive envelope. Not much more than a cushioned letter sized package. Rest assured I would get the following items:
Shemagh
Rubber ninja star
Len protector for a reflex sight
A velcro Canadian flag
Airsoft gun barrel cover
3 premoistened lens wipe
On top of this, I would assume I would get a receipt for one of the following (note all these are airsoft guns):
1 in 25 chances for a 1911 pistol
1 in 50 for a Desert Eagle in Black
1 in 50 fir the same but in Silver
3 in 500 for a FNX 45 pistol
3 in 500 for either a G18 pistol
3 in 500 for G17 pistol
1 in 500 grand prize of an MP7 in black
Out of the list of hopefuls, it looks like I could get a pistol out of this deal. I'll sell myself short on the MP7 since I'm in no rush for a submachine gun. However I am looking for something more compact for indoor play. I'm not a fan of the Desert Eagle as lovely a pistol it may look. The FNX looks a bit big to me. The two Glocks may be difficult to obtain so the logical and most likely extra is the 1911.
Time to open this sucker up.
As promised, I have all the guaranteed swag. The flag to me is a bit disappointing because the proportions is a bit off and the velcro is protruding out. I already own a barrel cover for my M4. The anti-fog wipes are a nice thing to have, they're about $2 a pouch. The ninja star is a neat item but I doubt I will ever use it on the field. With the face mask I bought in the same place, the shemagh might be very helpful inside and outside of airsoft.
The box was cheap and had some interesting goodies, I might someday buy another at the same price and unbox it.
This past Saturday after much planning and preparation, I finally played my first airsoft game. For most of the summer, I wanted to go out and see what it is like and now getting closer to fall; I feel I have only touched a shallow waters of a deep ocean.
In my city, this would be considered the edge of where sport and legality meet. Reading and seeing it with open eyes has made me appreciate it in a deep sense I can't describe on my blog for it would reveal a bit too much about my past.
Tonight I traveled a long way to a quiet industrial complex to play a game of hobby and sport. A game where getting shot at is normal and pain demands to be felt. I purchase my tool in April in hopes of playing it in mid-summer. Everything was set; eye protection, batteries, bag, gun. Almost at a moments notice, I could trek the hour to the nearest field for a day long excursion.  Which today I did at Siege Airsoft.
Many would say it's lunacy to shoot each other with guns loaded with pellets. Is it as crazy as watching two men bare fisticuff in cage without protection? Fringe sport as it is has show me what it really meant to play airsoft. As much the mainstream demonizes airsoft, I saw a lot of good tonight. After a pilgrimage to a store in hopes of calibrating my rifle, I met a few seasoned folks about their take on the game. As my rifle spent the hours in the hands of a technician, I can see the meticulous care and dedication; I saw a store brim with replicas and the few willing to uphold this game as a venture and a hobby. By the end with 4 hours before closing, I met a stranger who took me under his wing and a person I long awaited ever since I joined the community online. As I entered the chaotic nature of the Staging Area at Siege; it is apparent with BB's dribbling across the floor and chatter in the humid summer air, they are not freaks looking for a a thrill. As normal as you or me, they want to do what a lot of people want to do – play a game. Perhaps with tolerance it could be much in sync with soccer and hockey, less organized  and more fluid. As I sat there and watched people load up and get dressed, I can see the eagerness and discipline in everyone around the room. Loading for me is simple and simply dressed, I sat and joined the sea of people waiting for the game instructions by staff. First game for me: VIP. As lots were drawn for 4 VIP's a stepped up, how hard is it to be the VIP? As the staff instructed, there was a calm silence in the room as we are briefed about the game rules. As we stepped off into the field, it felt very surreal. partially built structures laid erratically within a warehouse sized room. With three small structures with stairs to a second floor laid front, middle and back of the enclosure. Well lit, I looked over to the predetermined teams. As the VIP, we had to hold tight for the team to take us to an extraction point laid across the map. As the game counted down from the referee tower in the middle. I crouch on the second floor in the second building. Game in three. Two. One. Then footsteps pounding as rounds ricochet off the wood and metal. I managed to fire my gun off. Pop pop. Pop pop pop. Then a sting on my arm, definitely feels like a hit. I crouch down in instinct and cried for a medic. Only 10 seconds in and already down. As I was healed, I over hear our escape plan. Peel back to the friendly side and push hard up the left. As we left under the rules of the VIP being escorted out, we held this guy's back and ran straight to our side with very little rest we run under a set of arches and out of one of the buildings. As we reached the front, the pops sound violently close. As we neared the middle, we held our ground and began shooting back with vigor. We managed our way into a metal shed and held on. With nothing more than our escort. one of the VIP's and I sat, shooting our of every opening we had. As the winds down to the last minute, it was time to make a hard move. We push behind out teammate and not stop until one of us reaches the top floor of the last building on the enemy side. As I watched dim blurs fly past the window and BB's pelting the side, it was down to three of us to make it count. The spring to the stairs was easy but as time dropped to mere seconds, I made a quick dive over the last 6 steps. Belly first into a bed of plastic BB's and a low groan in pain. It's over, we won. After the round we left for the staging area and for me, to lick my wounds. In clear light, I saw I was shot about twice in the arm. By now, pain has left me leaving nothing more than exhilaration. I went back in for a few more games playing as a mercenary, then to help my team find and recover an object which is the supposed "bomb".
After coming home with very little bodily harm, I feel elated and appreciative. In real life, gun fire bullets designed to maim and hurt people. What I experienced was very little to what people experience in their life. The realization of how safe we are to the world doesn't fathom the pain of witnessing in it. I want to play more after this experience for sheer enjoyment. Not many games out there can induce such an adrenaline rush. But the next time I go, I'll be sure to carry a long sleeve shirt and a gun that works properly to maximize my time there.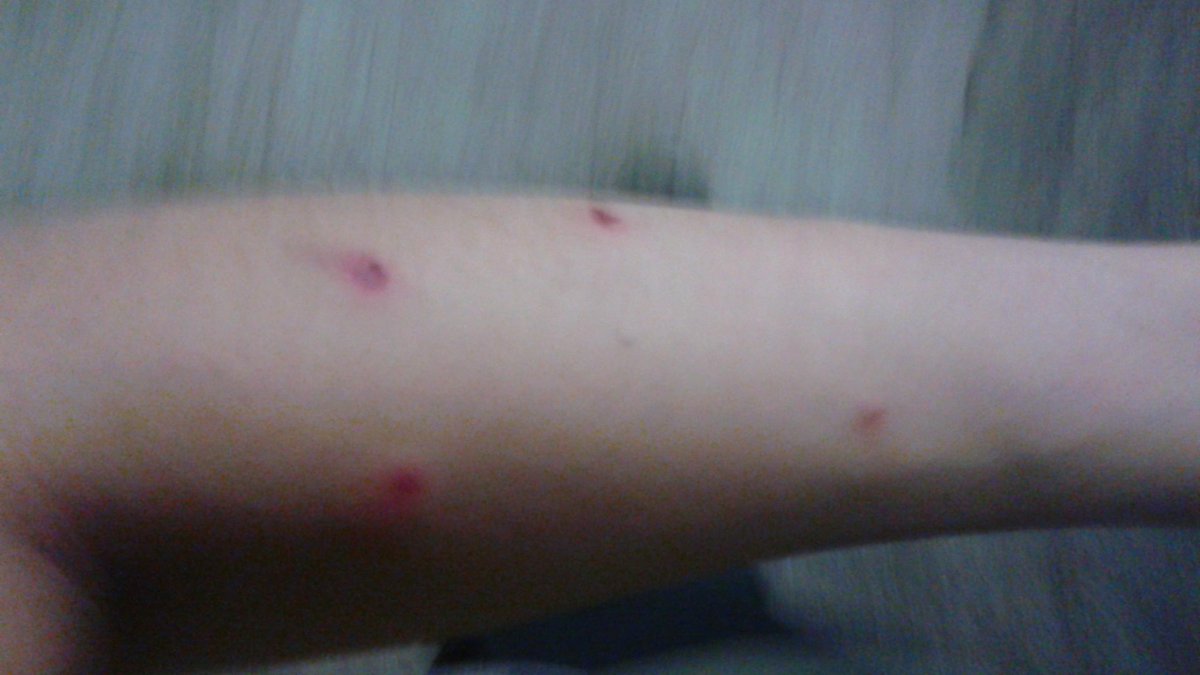 In my hiatus, Bethesda announced Fallout 4 and providing a bit of gameplay in their E3 demo. While most of the world has seen the video thousands times over and speculating over every pixel, I just saw the reveal in past Saturday. Though the next game shows a lot of progress between New Vegas and now, there is always some room for improvement. From what I've seen, the next Fallout has taken the best of the modding community for Fallout 3 and put them into the this game. Most obvious is construction settlements and weapon modifications. Though weapon modifications was touched on in New Vegas, settlements however were seen in Fallout 3 as a mod. Regardless, the next instalment to the series will feature the universe we have seen and probably more. However as I said, there is always some room for improvement.
Vehicles
There were some scenes in the presentation which saws the player in a vertibird as well as views of a zeppelin over post-apocalyptic Boston. Though aerial combat would be a nice addition to the game, I would like to see a fleshed out vehicle system. My suggestion would be the ability to build and salvage vehicles. Either building from shells and hulks in the wasteland or melting scrap into components to build the entire vehicles. Even with that, the vehicles would require a fuel source. With it's limitations, it would benefit the player into travelling the world. Though the fast travel system in the last two games would turn vehicles obsolete, but how cool will it be to cruise around in style?
Weapons and Power Armour
From the presentation, one thing I was impressed was customizable weapons. Rather than swapping parts, you build from a set of modifications. Each weapon a shotgun, a machine gun and an assault rifle. This from my point of view opens the player to play by their rules. They can be as hard hitting, quick drawing, lead slinging as they want. In the Fallout universe, we have ballistic weapons as well as energy weapons. In the last couple games, the energy weapons did have an advantage over ballistics; slight if not nothing. I think projectile weapons should get deeper if not for all the weapons. Right down to the triggers, barrel, springs and capacitors. Being module is great, but having an intricate gunsmithing system can nitpick each stat.
This goes the same with Power Armour. In the past, Power Armour was something most desired. It had the most resistance to the damage but it would be heavy too. I think in the future, modifying power armour would be impressive. Make it lighter, denser, have special capabilities; it would make the armour more versatile in the end. Especially modifying it down to the pieces; rather than helmet and suit, maybe including the shoulders and appendages.
Settlements
Within the presentation, you can build within certain parameters; I would assume from the presentation, on foundations of older buildings. Though it's a step in the right direction, it would be more free if the player allowed the ability to create their house and settlement anywhere. Though this is a new feature to the universe, I am like many expecting to explore it. They have included tools to make these settlements something we would be willing to fight and defend. It would be tough to imagine something I have little experience in, but it would great if the game blurred the feature into the world. They tried to blurred the lines in allowing NPC and traders interact with these settlements, however it would expand further. I'm talking about factions trying to take your towns over or trying to subvert your authority through espionage or by use of violence (like raids as seen on the demo). Perhaps the authoritative factions are choices you can pick as the law enforcers of your settlements? Maybe even setting laws in towns and allowing NPCs to develop into these roles like a simulator?
Farfetched as these ideas are, we all can hope Fallout 4 will outdo its predecessor and improve on developing its universe. Doing bigger and better but even then, there is always room for improvement.
Though my entire summer has been occupied with work, I still have a month and half to go before fall. As I am writing this in early June, I think I will be out of contact for the time being when this is published. In any case, I have already planned a few things out for the summer.
With warm weather, I want to continue to be more active. Much like last year, I think I will have a lot of time swimming this year. I find swimming laps to be a bit calming. However, I would like to still go to the gym as usual. I want to definitely take in some sights around the city when I can get it. I'm not the most culturally sound person, but there are probably some events and festivals going around the city I could check out. Anything food related would be kind of cool; I'm not much of a music culture person, I like my own little world of my teenage musical machinations. In April (or what it March?), I bought my first airsoft gun. As of June, I have not used said gun. To remedy, I think I am going to look up local fields or other players who would like to take me under their wing and show my the ropes fo the sport
When I return from my hiatus from the Internet, I am definitely wanting to play more video games. On my YouTube channel, I think I want to buy a Steam card and start a new game. In recent history, I have been playing Cities: Skylines and a bit of Trove before I left in June. Who knows what games I will buy at the moment, I want to play an RPG or an FPS. I have considered replaying Fallout New Vegas and even playing the entirety of Skyrim. At the moment, I'll decide once I have time to record again.
Until next time, I'm still away and hopefully I get to hear from you all soon.
So here's what's going on for the end of the month on my YouTube channel.
With my Cities: Skylines gameplay, I think I'm getting close to finishing most of the game. There are unlockable building that require me to do a few things which I will try my best to get some of them. I want to aim for hard finish at the end of May so likely I might get 2 or 3 "monuments" before we finish as well as a cramped cities with suburbs dotting the edges. At the moment, it would be satisfying to finish the game once I've filled out the city. Perhaps one day I could revisit and try out mods or asset from the Steam workshop. For now I want to to be done by the end of May.
Recently I've been cleaning out my Steam wishlist and I've shortened the list to under 30 game at the moment, only 2 of those games to me are ones I would like to play. Newly added to the list is Elite: Dangerous, an indie successor to the retro classic space shooter funded by Kickstarter. Second being a sandbox survival and building game called Empyrion. Either are pretty good game and I want to go back to some indie games; preferably in the FPS, sandbox or survival genres. At the moment, I'm short on funds so this summer (thus a hiatus off WordPress and YouTube) I will be away working nonstop until early August. After that I'm planning on getting one game. Okay I'm going to be an addict and say I want two but I want to get at most two games year unless it's free or gifted to me.
Now the start of my return from work, I am not sure what to do. At first I wanted to play the new game I would buy but I also have a bit of a backlog of games I would like to have a gameplay series. Here's a few ideas I've been working with since I started playing since last year:
Replay Skyrim (Arrows to the knees, why not?)
Replay Fallout New Vegas (Knee capping because why not?)
Play Space Engineers regardless how immersion breaking the survival is at the moment
Elite: Dangerous for the cool factor
Yeah, it's a short list but at the moment this is all the ideas I have for the near future.
As for Pulsar: Lost Colony and Interstellar Marines, I will try and inject some gameplay here and there. As I am writing this, there isn't much going on with both games so in Pulsar: Lost Colony, I might want to try and find the last ship on our kill card until pre-beta comes out. As for Interstellar Marines, same situation. There hasn't been a lot of update and no new maps have been released so it's a choice of playing for co-op or playing single player in a very expansive map with aimbot-y AI hunting me down in the dark. Definitely if I die, it wouldn't make good content; unless it's a death montage. Definitely the end of this month if I have time, I'll publish something beside Cities: Skylines to round of all the videos before my first hiatus.
I guess that is it for updates on my channel. As for my blog, I'm trying to write some creative ideas and setting them to publish during the summer until I return. So far I have two of the 7-8 weeks covered. So 6 more articles and I'm in the clear. I have to admit, I'm not a very forward thinking person so having even this might foresight is unprecedented. I like to wait and see, but with my job and this summer coming up it's about pre-planning and making commitments stick. Even if they are voluntary commitments like this humble blog, I don't let it go until it's over.
Until next time and next week, let's all prepare for an excellent summer!
As I am writing this, I am ill. Being stuck in bed means I am and for the first time blogging from my phone. Hopefully everything makes sense and spelling is fairly correct.
So what have I been up to this week? Much has happened since my last post. First being I got sick which I am recovering slowly yet terribly. I sure how I got sick but I know it felt like it came suddenly starting with a scratchy throat. For the moment with some medication, I can function with little interruptions.
On Wednesday, I paid a visit for the first time to buy some airsoft equipment which I am happy turned out well. Though I am short two magazines and some clothing, over the coming month I might be able to fill it all in. In the mean time here a pic of all the things I bought.

In the picture is my brand spanking new airsoft gun from King Arms with a gun bag for legal reasons. I bough a lithium polymer battery and a smart charger. Though travelling to the store was tough, I think my entertainment budget is effectively maxed out for the year if I don't find a good way to make up for losses.
Speaking of entertainment and losses, my adventures in The Long Dark will be on hiatus for awhile. I am starting to feel a bit burnt out from travelling. I think my sickness is getting to me. However on good news, I did record some Pulsar Lost Colony so those episodes will be uploaded and published.
Also some time soon, I will convince Jessica ("Allahweh") to start a co-op playthrough of Starbound. I hope soon since my summer scedule is getting packed.
Speaking of which, recently I had a nice chat on her Gaming Goddess Podcast. We talked mostly about streaming and space games. I have to admit I was nervous but I think I was okay as a first timer. Definitely would like to come back on her show.
But for now, I need to rest and heal. And hope I am better tomorrow.
.