Games, Tech and Blogging…I can't guarantee in that order.
When you're younger, things seem to pass by so fast. Not much to remember and not much to regret. As the years pass, thing seem to expand and moments seem to linger.
In many ways we think we should have life travel faster when we were young, all the boring bits of high school and life. As an adult looking back, I had those days I wanted to blaze through the day until I can escape; now this is not the case. With work and life, I could only wish I had more time for everything. More time to play more, more time to spend time with loved ones, more time to make more money. There is only so much time in my life to do all the things I want, the problem is not the lack of time but the investment and commitment of time. A balance between going to play games but having enough time to work on my professional career.
I guess that is the curse of living and growing in a society like  this, we have so much but not enough to do what we would like. The world has so much to show you if you choose to pursue it, yet we are held into the comfortable and mundane. On the fringe, there is anyways something new and special. Yet here we are in the centre looking out and hoping something interesting comes along.
As I am writing this, the time is ticking for tomorrow to pull the long haul but stayed up  to write this because I know I will be far away from home to write another. No time to write, so much time to work. Partly of choice and necessity, it is society's way. I want to commit to my personal life, but I need to find a balance.
We all need to find a balance.
This September has been an interesting one. Along with receiving my work schedule and starting a new hobby, time seems against me for the time being. I am unsure where to start or how I would finish this blog post, but I can try to break it down.
After Labour Day, I returned to my part time job. My employer has given me the schedule and it seems most of the time, I'll be pulling weekends. Not surprising my 2nd job likes to occupy the same timetable as well. I can already know this year I will have scheduling conflicts unless I adapt to having a weekend in the middle of the weekday. Welcome Tuesday through Thursday, you are my new Friday through Sunday! At least it's an equal trade, so at least during the week, I can edit my gameplay for YouTube and play airsoft at premium. For now, the weekends for me are fairly packed and this weekend may be the last for awhile. Maybe get some time in playing games and spending last week's pay on a day of airsoft? I think I'm getting more addicted to playing airsoft then video games; hehe.
On the YouTube front, I've finally bought a new headset after my old headset finally gave out. The headphones a long time back gave out and nothing came out beside static. The mic however survived to this day until this week. The mic has provided me with thousands of hours of screaming and planning in games and recorded over 450 videos for my channel. When I bought the new headset, I spent an entire day trying to get the mic working. At the start, the drivers worked out well but I had a conflict with the speakers. I still want to keep my speakers while keeping my headset resting on my shoulders. I guess these are the troubles I get for buying a USB headset than a 3.5mm audio headset. So with the USB drivers, I spent a good day trying to determine which input driver is my microphone. Once I found the input, I had to look for it in OBS and test it out. At the time, I thought it would be a good idea to test it while playing a new game. With the spare cash in my Steam account, I bought Party Hard to put her through. At the time of this blog post, I've received some criticism on it and I've made some tweaks. Beyond OBS, I don't know what else I can do to enhance the audio in my recording since I can't split the audio from the video.
I'm halfway through Party Hard and I think I will take recording a bit slower while I dial my settings in. If I don't I still have my new weekends to work on it. See you guys next time!
"This is hard." Three words to surmise every challenge we will or have ever back away and approached.  Especially when I was young, I felt really defeated because a lot of people said I was not smart, strong or cunning.  As much as "you are the best you you can be" mentality  can try and keep me, it's only a short time before I get shot down again. Life can be accumulation of all my accomplishments and achievements; now I'm a tad older and wiser, I think it's best to say not all those are someone's expectations.
Awhile back, someone sent me a book about overcoming odds which has helped me piece together how I felt. In many ways, it has answered some questions I had about myself. Though I'm not much of a reader, I held onto every word to the next page. What has taught me I wish I had as a teenager, I can only wish I was a teen again and guide myself. In the book, it spoke of small steps to achieve bigger goals and thinking in new ways to change the perspective on a subject. As a trouble teen, I had a lot of problems with homework. Both the load of it and the deadlines worried me. Growing up in a household where completing all your work to the best of your skill was cherished more than sleep. As an adult now, I look back that most of all I did wouldn't have mattered. All the lost time and opportunities have brought me here with this pessimistic hindsight. In the end of high school, impossibilities and improbabilities kept me so low I was ready to give up. There were days I must admit, I wanted to walk away from it all and forget it. I lost my way to only find it.
The whole things in life are impossible if you think of them as whole pieces. It is definitively difficult to see yourself in the future. We give ourselves the goals we sometimes will never achieve, but in all honesty all challenges can be met and our own goals can be accomplished. Rather than thinking in a whole term, the end goal, the final draft of a novel; perhaps smallest of terms, the next hour goal or just a page of a draft. In time the accumulation of the smallest of things can amount to bigger goals. Those bigger goals will snowball in to even larger goals before reaching to the final result.
In mathematics, we break down the formulas to plug in data. From that data we solve the small portions to what we know and what we have substituted. In the end we get the answer to the formula. Better yet think of bigger things like a desktop computer. At the smallest component, we have capacitors and processors, alone they are not much but metals and synthetic material. As you link them accordingly, you build a connection. Connect many connections together to make a circuit board and those circuit boards make a computer that can calculate and predict, can entertain and inform; get a bunch of computers together and you achieved something one lowly capacitor can do alone, connect humanity all around the world.
Another example is us; humans! As organic beings we are made of a lot of things, but it would feel impossible to know that only a few elements could  create something so large. Atoms to form molecules, molecules create chains, chains to form cells, those cells build specific organs which is an ensemble of us. Small steps to bigger and better things.
When you feel down and you think you can do it anymore, think of all the small things. You may be small, but you can affect so big things if you only did small things.
This past Saturday after much planning and preparation, I finally played my first airsoft game. For most of the summer, I wanted to go out and see what it is like and now getting closer to fall; I feel I have only touched a shallow waters of a deep ocean.
In my city, this would be considered the edge of where sport and legality meet. Reading and seeing it with open eyes has made me appreciate it in a deep sense I can't describe on my blog for it would reveal a bit too much about my past.
Tonight I traveled a long way to a quiet industrial complex to play a game of hobby and sport. A game where getting shot at is normal and pain demands to be felt. I purchase my tool in April in hopes of playing it in mid-summer. Everything was set; eye protection, batteries, bag, gun. Almost at a moments notice, I could trek the hour to the nearest field for a day long excursion.  Which today I did at Siege Airsoft.
Many would say it's lunacy to shoot each other with guns loaded with pellets. Is it as crazy as watching two men bare fisticuff in cage without protection? Fringe sport as it is has show me what it really meant to play airsoft. As much the mainstream demonizes airsoft, I saw a lot of good tonight. After a pilgrimage to a store in hopes of calibrating my rifle, I met a few seasoned folks about their take on the game. As my rifle spent the hours in the hands of a technician, I can see the meticulous care and dedication; I saw a store brim with replicas and the few willing to uphold this game as a venture and a hobby. By the end with 4 hours before closing, I met a stranger who took me under his wing and a person I long awaited ever since I joined the community online. As I entered the chaotic nature of the Staging Area at Siege; it is apparent with BB's dribbling across the floor and chatter in the humid summer air, they are not freaks looking for a a thrill. As normal as you or me, they want to do what a lot of people want to do – play a game. Perhaps with tolerance it could be much in sync with soccer and hockey, less organized  and more fluid. As I sat there and watched people load up and get dressed, I can see the eagerness and discipline in everyone around the room. Loading for me is simple and simply dressed, I sat and joined the sea of people waiting for the game instructions by staff. First game for me: VIP. As lots were drawn for 4 VIP's a stepped up, how hard is it to be the VIP? As the staff instructed, there was a calm silence in the room as we are briefed about the game rules. As we stepped off into the field, it felt very surreal. partially built structures laid erratically within a warehouse sized room. With three small structures with stairs to a second floor laid front, middle and back of the enclosure. Well lit, I looked over to the predetermined teams. As the VIP, we had to hold tight for the team to take us to an extraction point laid across the map. As the game counted down from the referee tower in the middle. I crouch on the second floor in the second building. Game in three. Two. One. Then footsteps pounding as rounds ricochet off the wood and metal. I managed to fire my gun off. Pop pop. Pop pop pop. Then a sting on my arm, definitely feels like a hit. I crouch down in instinct and cried for a medic. Only 10 seconds in and already down. As I was healed, I over hear our escape plan. Peel back to the friendly side and push hard up the left. As we left under the rules of the VIP being escorted out, we held this guy's back and ran straight to our side with very little rest we run under a set of arches and out of one of the buildings. As we reached the front, the pops sound violently close. As we neared the middle, we held our ground and began shooting back with vigor. We managed our way into a metal shed and held on. With nothing more than our escort. one of the VIP's and I sat, shooting our of every opening we had. As the winds down to the last minute, it was time to make a hard move. We push behind out teammate and not stop until one of us reaches the top floor of the last building on the enemy side. As I watched dim blurs fly past the window and BB's pelting the side, it was down to three of us to make it count. The spring to the stairs was easy but as time dropped to mere seconds, I made a quick dive over the last 6 steps. Belly first into a bed of plastic BB's and a low groan in pain. It's over, we won. After the round we left for the staging area and for me, to lick my wounds. In clear light, I saw I was shot about twice in the arm. By now, pain has left me leaving nothing more than exhilaration. I went back in for a few more games playing as a mercenary, then to help my team find and recover an object which is the supposed "bomb".
After coming home with very little bodily harm, I feel elated and appreciative. In real life, gun fire bullets designed to maim and hurt people. What I experienced was very little to what people experience in their life. The realization of how safe we are to the world doesn't fathom the pain of witnessing in it. I want to play more after this experience for sheer enjoyment. Not many games out there can induce such an adrenaline rush. But the next time I go, I'll be sure to carry a long sleeve shirt and a gun that works properly to maximize my time there.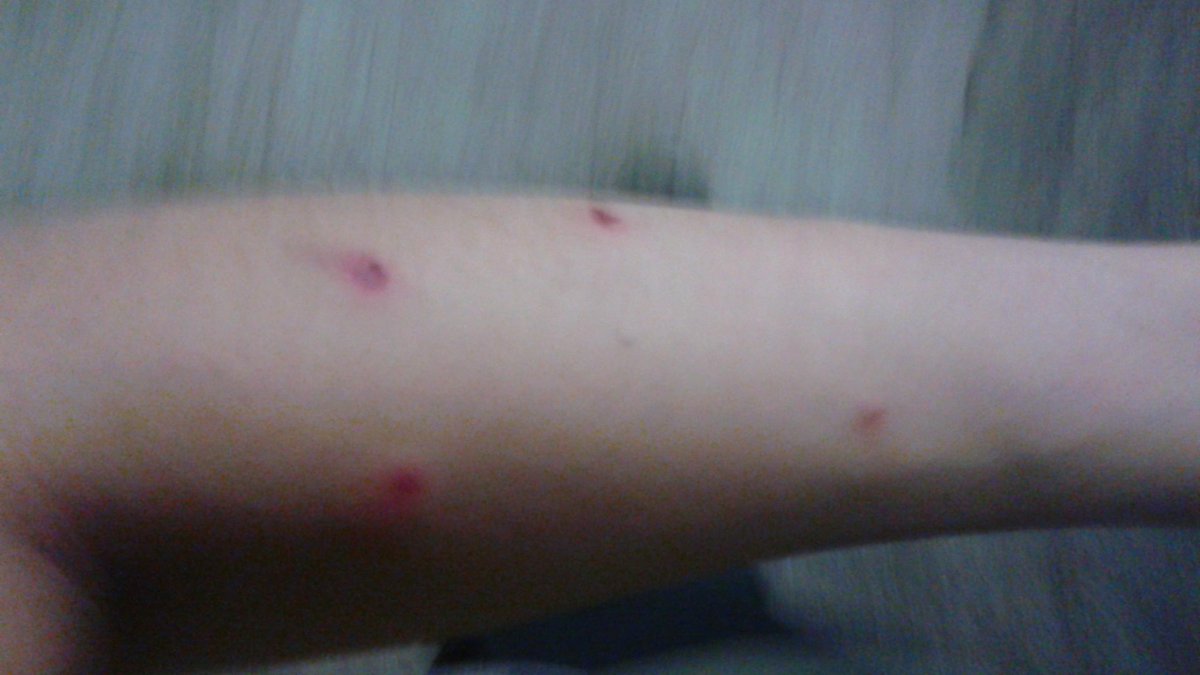 Probably around that time again when teens are going back to school. For some, it will be going through the motions. Some will be getting out of it while some are going to go into it with a fresh pair of eyes. But this week I want to focus on high school because I remember how crazy high school can be for me. Okay, it was fairly tame but I've seen people go through some heavy stuff.
If you are entering this year as a niner or a freshman, welcome to your teen years and congrats for making it this far. There is no trophy for making it to high school. As the 13 or 14 year old, you will likely be spending the next 4 years in a place I equate to a very liberal prison. From my years, here's a few things I picked up. You might arrive at this place with some friends; in honesty, they won't be your friends for long. Well, you may get lucky with the one friend that would stick it through with you for the entire time. However I've seen people's social structures change through 4 years. So consider all your childhood friends to be a nice little stepping stone to reach out to the entire school. It's good to meet new people and try new things because at this point in time, you cannot be faulted to finding a bit of your adulthood within those walls. Sure you may have a plan going in, but coming out you may need a back up plan. In my case I had a back up, back up, back up plan. Shortly and surely that little taste of adult life will shock you to consequences. As scary as it sounds; for me, it keeps me grounded. Understand the limits, ask and scrutinize everything. If you have a choice on the subjects you can learn, I don't think I could recommend anything you can personally do yourself. You know what you want in the here and now. I never figured out what I want through high school. As a 20-something, winging it sometimes doesn't yield the best results. However the subjects I took helps me keep my eyes open and head held high. I guess I have my history teachers to thank.
To those would-be sophmores, you are well versed and well adjusted in school. As well adjusted you can be, I guess. No less, there are a few things you should be aware of too. Mostly puberty; laugh and giggle, hormones are no joke. This is the one thing I hated going through and I'm a dude! Sometimes I would just be borderline angry and sometimes I just wanted to curl up into a ball and leave the world to its devices. All I can say the chemicals are a perfect storm for learning the extent of your personality. Are you a risk taker? Romantic? Creative thinker? Lots of things will grow out physically and personally, hold on tight and ride the waves. Growing up is complicated but it doesn't mean you are growing into adulthood. You are more growing to learn to be yourself, keeping what you have and leaving some of it behind. I use to be blank canvas and even now, that canvas is constantly changing. I never liked reading in school, I now read a bit at a time. I might even read a graphic novel. Give it time to let it all sink in; be out there and explore the frontiers of what it is to be yourself. Remember: why should you run in the rain when you know when arrive, you will still be wet?
Juniors, you guys are almost at the end. Like one more year, nearly there. Time for your exit strategy, what are your plans for the next couple years. As you refine your academia, remember to pack your portfolios with something. In some places, 16 years old is the minimum working age. It's a good time to explore those back up options. Those these options may never come back to you, you could get into them and it will just look good on a resume. Just go out there and gain the experience you want, learn how to work and manage yourself. When I was 16, I explored a back up option for post-high. Apparently out of all the options I could have, it is the one I am still into because I like the environment. Rather to disclose you what I do now; let's say just go out there and find your backup options, you will be surprised what sort of jobs you can pick up and just love.
As for the seniors, I haven't forgotten you. Whether you want to take an additional year in high school or leaving after 4 years, the upcoming years will set the stage for adventure. As much as you want to explore and learn from it, keep in mind to create a balance of curiosity and livelihood. You may be entering university or college, perhaps into a workplace full-time; regardless where the next 4-10 years will send you, remember to make friends and have a little fun. Life is about enjoying the fragmented moments. The joy and anguish, the angst and exhilaration that your life will take you. Be yourself. Make friends. Life is best spent with those you care about and the ones your love. Do not dwell on the actions you could have taken for all your mistakes will be forgiven in time. Trust me, there were a few people I wish I could have been honest. The "only if" statements I have given to myself the past half decade could fill another post. The big ones involved a few girls I still like and a few changes I wish I could've have embrace. I am who I am because I created myself, therefore I could still change if I'm willing. The you here and now is not your final form, still a long ways to figure it out but this is the transformation to being an adult version of you.
Until next time; be the best you, you can be this year.
Probably my age wouldn't amount much advice when you ask me how mature is adulthood. Every adult will tell you to act your age; whether you are an adult or not. After just half a decade of "adulthood", nothing has really changed.
In high school, we all discover new things while carrying our experiences in childhood. We meet new people, discover new things and make bigger decisions. Over time, we just learn the ways of the world and suddenly we realize life isn't much rainbows and sunshine. Strange thing about teenagehood and adulthood is it's much of the same, but post-puberty. That's the secret, there isn't nothing special about being a 20-something or 30-something. As much as people say at a certain age you start going downhill, it's true everything gradually closes off to you as you get older but you will learn to get over it. In many ways the high school years only teaches you one thing, how to deal with regret in a humane fashion.
After a decade since being in the middle of pubescent period of my life, I come to the point where I am still discovering a bit of myself. After coming out as a young adult, it seems much around me stayed the same. However the interesting thing is I am still changing, I wasn't the same person I was 6 months ago. I am always learning new things on my own and exploring new concepts and ideas. As everything and everyone tells me to grow up and "act your age", there are so many contradictions in everyone and everything as well.
Creams and serums to make you look young and enhancements to make you feel just as young as you were when you were a teen. Yet fleeting as youth may be to some, I consider youth to be as constant as the wind. The wind just blows and will continue to blow as long as there is something to make it blow. Youth, you have to truly feel young at heart to be young at heart. In that sense, age is different to the sense of youthfulness. We can count the days like we count the stars; like both, there is no point if you are not in the moments you want to enjoy.
Growing up, doesn't mean to be more mature and to be uptight with a stick up your butt all the time. Growing up is perhaps a cycle of finding joy in life in all the chaos and sadness life can bring. It's perhaps not an evolution of yourself, but innovation of yourself. Keeping what you are to what you want to do next regardless of the mistakes we will make. It's how we learn; from our failures and misdeeds.
"Up" is perhaps not the right way to describe it.
As some of you read previously, I've upgrade my laptop to Windows 10; still having some teething issues, but I'm starting to settle with it. Like with Windows 7 when I first got it, I'm back into the routine of reinstalling every program I need. My laptop serves as a mobile blogging and internet platform; regardless of it's hefty weight.
Though at the moment, the store provided by Microsft does provide some means of receiving some programs. However I dislike most of their offerings which has reverted me to my old programs. Defraggler and CCleaner to lighten the load off my computer. Chrome and Firefox or my browsers; yes, I have both. Science purposes, I promise. Of course, Windows Live Writer for my blogging tool. Though for some unforeseen conditions, I cannot for the life of me get Writer to work properly now.
I thought at first, I thought it would be easy. Just download and install it onto my computer, add my credentials and off we go. No doubt a few set backs have put me into a situation where I'm scouring the internet of solutions. At first I looked into other applications and even using the WordPress online writer off of my own account. As hand dandy the net is with online solutions, I much prefer some things remaining offline. Especially for the fact my home connection is not the average in the world nor this country and city. As antiquated the idea is, our dependency on instant and online has opened my eyes on how easy we have it compared to just a decade ago.
As many of you probably come out of high school or even at my age, there are very few things we install anymore that can really be considered a program. Though the rebrand to "apps" may be apt, the only two apps I could ever download is games and even with games, most of the save data is not going to the cloud. As convenient and space saving as it, it's relying on a tether; the internet. As much as I am pro-net, there are some things left to what many would think is antiquated. Call me old all you want but when you have no Internet, I'll be listening to my entire MP3 music library while you search for a strong signal for Spotify or Pandora.
The world may go around telling the new is what's now; but when it comes to reliable computing, I think of offline and local. I think of keeping my information close to me and my devices closer. Never outsourced unless it is for sharing beyond conventional distances. I remember simpler days when Steam connected me to other players rather being the center to get my games. In honesty some services are handy for being online, some seem very cumbersome. Say for example app stores; as much as I appreciate each mobile OS to have their app store, the problem is exclusive access. You need a certain phone to access it to buy the goods and services on it. In the early days of the game store, it was the one and only place you could buy games reliably. The one shop locally you can buy any game for any console. The game analogy being the app and the console being the phone's OS. There are many games I would like to play on my Blackberry Playbook and Android device from iOS, I am not willing to put out more money into a device I already own. Which creates a divide and as the console debate rages to this day, we could see the same. Rather than console versus PC (PC Master Race!); we could see the future (if not now) a heated debate, Android or Apple? As fun as pitching an argument, ubiquity in my opinion is a necessity than exclusivity.
So to hell with your app store, Windows 10. I will stand my ground until I find what I need. My install is fresh like a rapper's rhymes and I seek it to fill my drive with what I need and not to a service you make me want. Much like I prefer a map and compass, my hard drive is where my "cloud" is and it's a damn small but personal one.
To preface this post, I would like to say I'm not a political person. I know I'm not very active in taking sides to any issues, for the most part I sit and watch how my last has really mattered. The irony about my last vote was I wasn't even a necessary one.
I believe the last election was about 4 years ago when a Canadian federal election was called. Though I still have faith in the system, in a way I don't have faith in it either. I strongly believe democracy can get a lot done, there is so much finger pointing and bickering that I could've became a grade school teacher and seen less of it. Fact is I have about over 6 weeks to decide who is the next prime minister for the next 4 years. The next 42 days changes what happens in the need 2000 and plus days until the next election.
Without divulging which party I selected last year, I did choose one that stood by on some critical issues. The large one I followed was veteran affair. I have a firm belief people who serve the armed forces in this country should be entitled to something at the end of their service. They may be faceless to some however for me from what I've seen and read beyond the headlines, no one can ever outwork these people. All of us may complain of an 8 hour day at a low wage, these guys work themselves to the ground to ensure security at home and abroad and providing a face for the Canadian public on the world stage. If I could, I would owe them all a pint however I rather vote to put some of my tax dollars into making sure they get a well deserved retirement.
As a young person, it's definitely hard to find jobs these days. To be honest there are only two jobs I feel qualified for; one I must have qualifications or I am overly qualified. I think this is the bottleneck we face where employers are hiring overqualified students for menial labour. Preach all you want about unemployment being at this percentage all you want, we still have our future working in jobs where they don't benefit society. These engineers and scientists are our taxi drivers and burger flippers. These are the kids we have to put our best foot forward if we are to make a lot of changes to ourselves. This change could be anything from the environmental and technical sectors. One of those unemployed or underemployed folks could be developing a method to get us as a species into space more efficiently but they're holding on a job that does not fit the degree. Most of my readers have read about my employment problems in the past and I know there is something we can do about this. At the time of this post I checked the unemployment; it's sitting around a 6.5%. Doesn't sound much at first, however you consider that with a number like 3 million, you soon realize 6 percent is a lot of people still out of a job. Even worse is the fact the number doesn't even account of underemployment, those people who are still working but can't necessarily pay for everything they need. This is indeed a scary thought that someone somewhere is being ignored because the governing body decides they're already well off. As compartmentalized as the government is, employment a major one effects industry, economy, labour. The people must come first before we can go anywhere.
Though these are a couple and I am just one of millions who are going to vote, I want every young Canadian who is eligible to vote. Don't slack off and not vote or pass your vote off at a random person. Make it out to the voting because there are issues that concern this generation, our generation. We are only getting older and if we don't act now, the future can get only worse.
Recently I returned from working up north, things have been more or less back to normal with some small changes. I got back into recording videos on YouTube and writing here. However I dawned on my in a conversation with someone over Steam, I could be much different from the person I was about a month and a half ago.
As I talked to this guy, I spoke of doing good unto others and phrases which equate to righting the wrongs in the world. In a way, it's seen in the way I play Interstellar Marines recently. Rather playing as the guy who would run into a room with bots, I'm now reviving teammates and thinking more about my approach than gunning everything in co-op. I think somewhere I have became a bit more selfless and humble.
Like anyone who likes dining, people here partake in a customary tip. Usually a gesture of good will which amounts to 10% minimum of the goods and services rendered. Of course awhile back, I did tell you guys how I tip when it comes down to doing the deed; 10% minimum for good service and up to 20% if I enjoyed myself with excellent service. Though recently I've been tipping fairly well for food I would once put in 10%; I'm not giving out over 20% but I would ballpark it as 15% average tip in recent days. At the heart of the matter I feel it might have been all I've experienced in the past month. Hard work with very little to show for it and working a job some may revile while some revere. For me, the work I've dedicated myself into is more for me. Selfish as sounds, it has definitely taught me a few things about people and how they conduct themselves. It has pushed me to the limits of my personality and professionalism to show who I truly am and shockingly, I can be more than the gamer in his room writing about world.
Working my entire body into a sore mess has shown me a few things. Though I doubt it qualifies me as a counsellor of any kind, I think it's worth sharing. Whoever and wherever you are, whatever you do; I want to know, there are people worse off than you. When I started working about 8 months ago, I knew parts of my job will suck a whole lot. Many peers I use to know, they couldn't hash it because it wasn't something they enjoyed. However for me, something stuck onto me that I can never take off. This job, this occupation of mine has taught me there are certain people who take the job for two either reason; the benefits or the experience. In the end, the ones in it for the experience seem to stick around longer. Indeed money talks, but the heart knows more than money can buy. So to those who take up minimum wage jobs in their mid-adulthood with family counting on them to put food on the table, I totally understand the struggle. To those who have an endowed salary, I ask of you to think of others.
Those who are getting paid well off and have everything, life isn't about the accumulation of wealth but of the experiences you inherit. In mathematics, there are two infinities; countable and uncountable. Countable being the elements which you can quantify while uncountable infinity is the values between. Example of countable would be whole numbers from 1 onward. Uncountable are more like real numbers, 0.5762 for example; there are a lot of numbers between 0 and 1 alone. Much can be said about living and working. Many of work long shifts for very little and yet enjoy it while some work for the benefits and not necessarily enjoy their work. Some are them even worse off, they don't like their job and it pays almost nothing; but they're doing it anyways. Employment is much like uncountable infinity, there's always something better but this is what you have counted for now. Anyone can have a long employment history; but the experiences you had are the uncountables, they decide the worth of the sum of your employment.
For many who have never seen the stars at their workplace, sat as the crickets chirped, seen sights so very few would only imagine in video games and dream; the longing to make it all worth it is in you. Even though you get paid a lot or none, it's not about making money, life is not about making money but about what you do with it. Survival is engrained into us, get the resources we need for another day. When you have too much, we tend to hoard it. When we have very little, we try longer until we have it all. In the end, none of that matters. Money to me is part of the great answer I seek. I want my life to be known more than just a number, a countable number. I want it know for the moments I spent, all the uncountable moments. Moments that changed me and taught me rather than the value of all the moments on a pay check.
So until next time, let's start counting our experiences together.